Like many cystic fibrosis patients, Richard Fusco spent most of his life in the hospital. In the last three years of life when his health started deteriorating, Fusco depended on an iPad to communicate with his family, stay in touch with friends, and keep himself entertained with movies, books, videos and games.
Fusco's father, Ralph Fusco, saw how this multifaceted mobile device enhanced the last few years of his son's life and was inspired to provide the same opportunity with technology to other cystic fibrosis patients. This was the beginning of The Richard S. Fusco Foundation.
The mission of the Foundation is to help children with cystic fibrosis stay connected with loved ones and school through mobile technology. Since it was founded in 2013, the Foundation has formed partnerships with six children's hospitals across the country to give iPads to their young cystic fibrosis patients.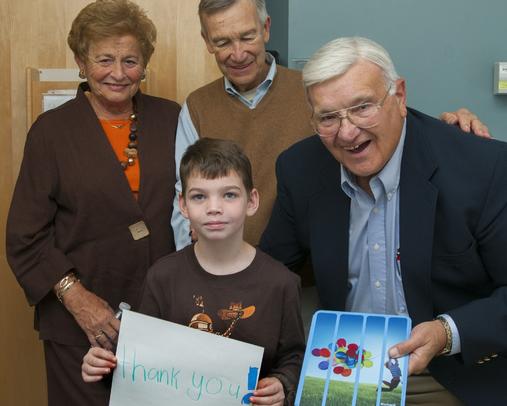 Inspired by his son's zest for life and positive attitude, Fusco partnered with FUSION OF IDEAS to design a vibrant image for the iPad Smart Cover and a second image for the device sleeve. Prior to each delivery of iPads, the images are printed and packaged up to create a surprise and delight moment upon receiving the device.
FUSION OF IDEAS also uses its proprietary laser etching process to customize the device itself with the Foundation's name on the back.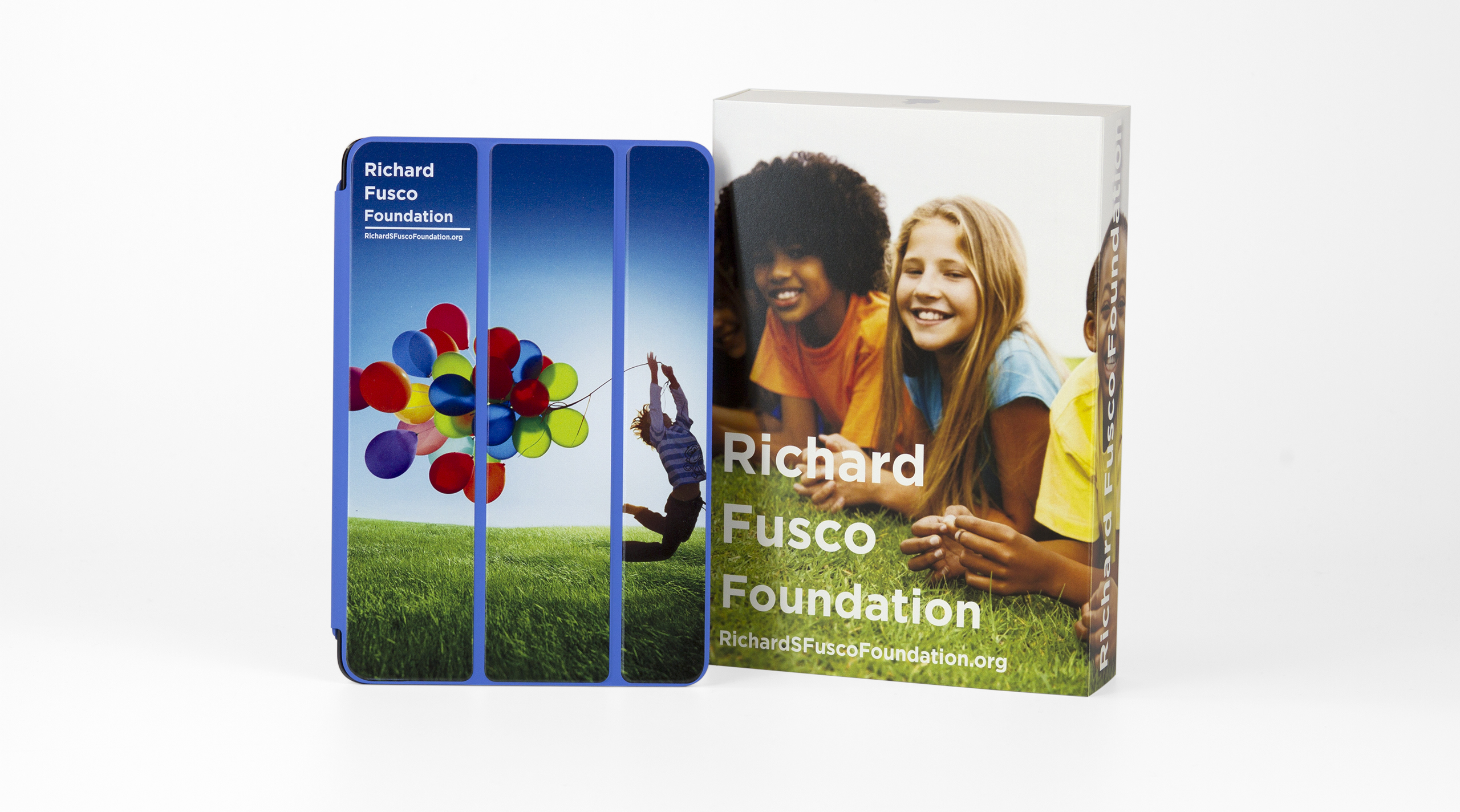 "It is pleasure doing business with FUSION OF IDEAS to produce these colorful covers and packages for the iPads that we hand out," said Ralph Fusco, founder of The Richard S. Fusco Foundation. "More than just a beautiful package, it is a memorable experience for the children when they open the devices for the first time. The joy we see in their faces and the appreciation by their families is what keeps us going, and we hope to provide that experience to young cystic fibrosis patients nationwide."
For more information about The Richard Fusco Foundation, visit https://www.richardsfuscofoundation.org/