Advertising company Casual Precision has seen the value of saying thanks to its clients through thoughtful and impactful gifts. 
Over the past few years, the marketers at Casual Precision have elevated their client appreciation gifts by giving custom-branded premium technology. Some of their most well-received gifts include premium audio and tech accessories, such as Apple AirPods, Apple Watch, Bose Frames, reMarkable tablets and Apple AirPods Max.
Creating Unboxing Experiences to Show Value
Casual Precision goes beyond just purchasing the gift and sending it to the recipient. 
The company takes the extra step to create a memorable unboxing experience that creates a "wow" factor when the gift is opened. This is done through customized packaging and a catchy, personalized message when the package is opened. On the gift itself, Casual Precision works with FUSION OF IDEAS' creative team to add custom artwork using laser etch or direct print.
"As an advertising agency, we know the importance of branding," said Brett Charest, founder at Casual Precision. "…Unique personalization for client gifts really showcases our ability to brand well. We want [our clients] to know that not only do we value their company's brand, but we value them as individuals."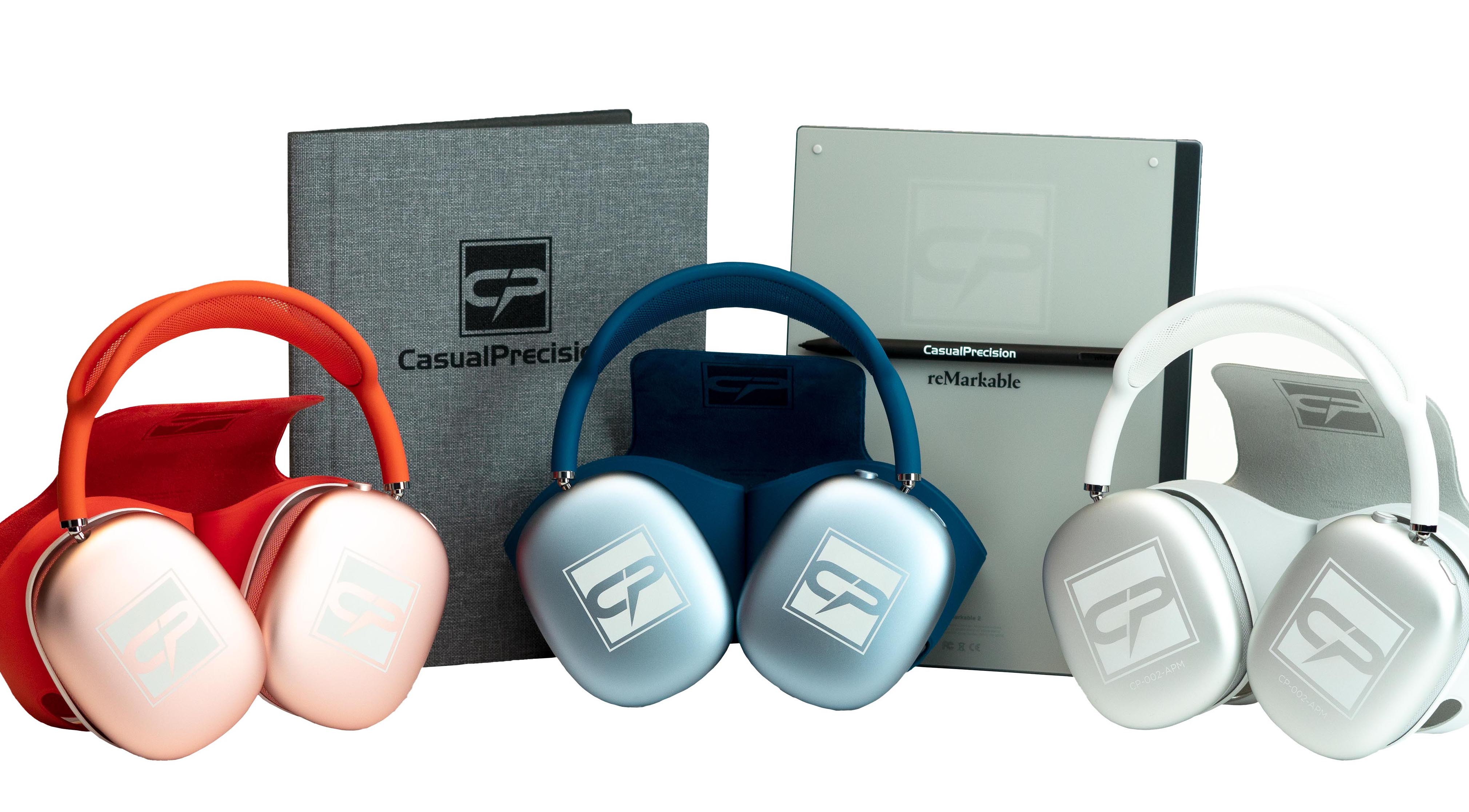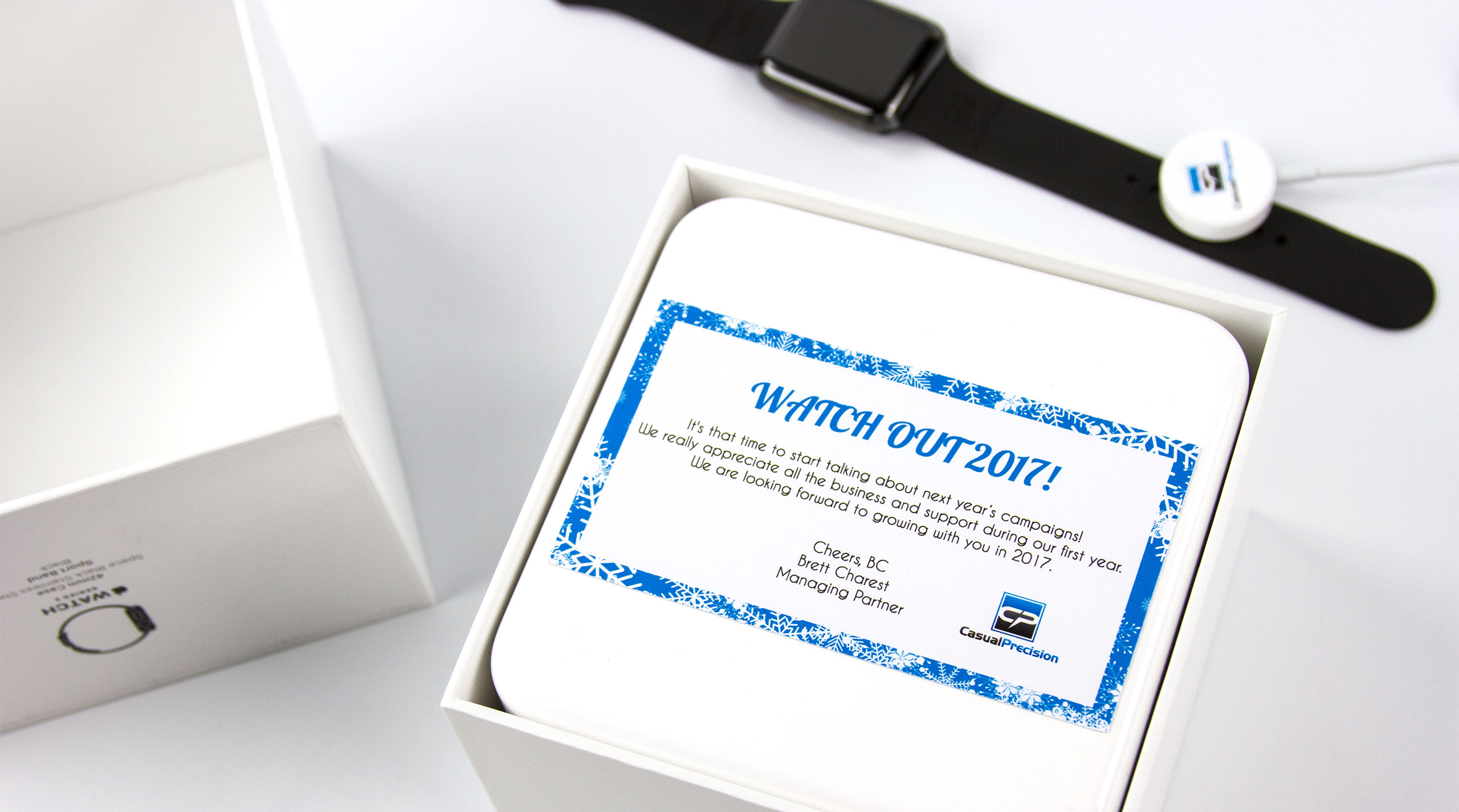 Branding Company Devices for Security and Personality
Casual Precision also has recently taken on customizing its company-owned devices to standardize and track its technology. 
"The ability to logo and number our company-owned devices for our employees has really streamlined the tracking and visibility of who has certain devices," said Brett. "This has been a tremendous help while our company has been working remote over the last few years, easily documenting which items have been issued on a very visible level."
The company's mobile devices and laptops are outfitted with the company logo and tracking numbers permanently printed or etched on the devices.
Brett added, "Plus, I love seeing our employees wearing or using our branded devices on client and internal calls. It's a constant reminder of how far we have come in a short period of time as a company."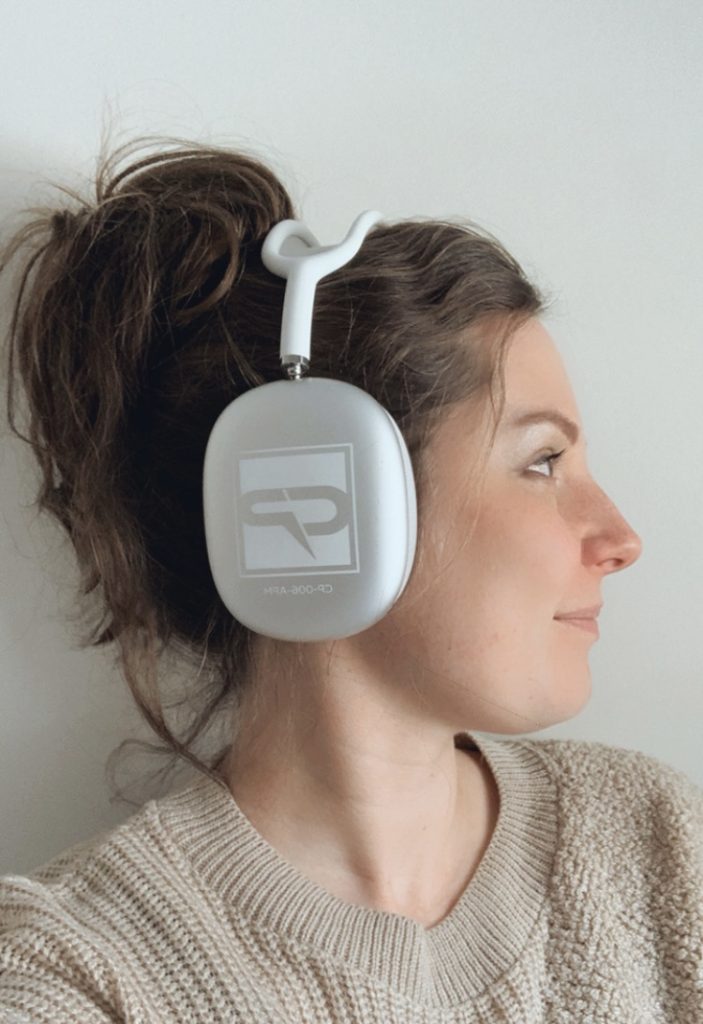 Casual Precision is just one example of how a business can shape and enhance its brand recognition by leveraging the use of customization on an everyday product like technology. 
For more information about FUSION OF IDEAS' brand experiences, visit fusionofideas.com/brand.