ChartSquad provides patients with a simple, HIPPA- and HITECH-compliant way to access their medical records from any provider or practice on a connected desktop device. Its web platform allows patients to quickly access their medical records without having to travel from location to location picking up paper records. 
Empowering Patients with Mobile Access to Healthcare Records
With only a web platform available, ChartSquad is expanding access for patients by building a user-friendly mobile application. The app would allow patients to request, view and upload medical records, and access their COVID-19 vaccine card while on the go. 
With health and privacy laws, the transition to mobile required a strategic deployment plan. ChartSquad signed up for FUSION OF IDEAS' Solutions Mapping services to take the next step in creating the mobile experience. 
Exploration & Wireframing
The first step of ChartSquad's mapping process is Exploration & Wireframing. 
This phase allows for the client and FUSION OF IDEAS to take a deep dive into the business objectives and desired outcomes of the mobile application. 
To maximize the mobile experience, a custom-developed solution is recommended. 
The outcomes were then translated into a low-fidelity wireframe model showing a defined workflow process.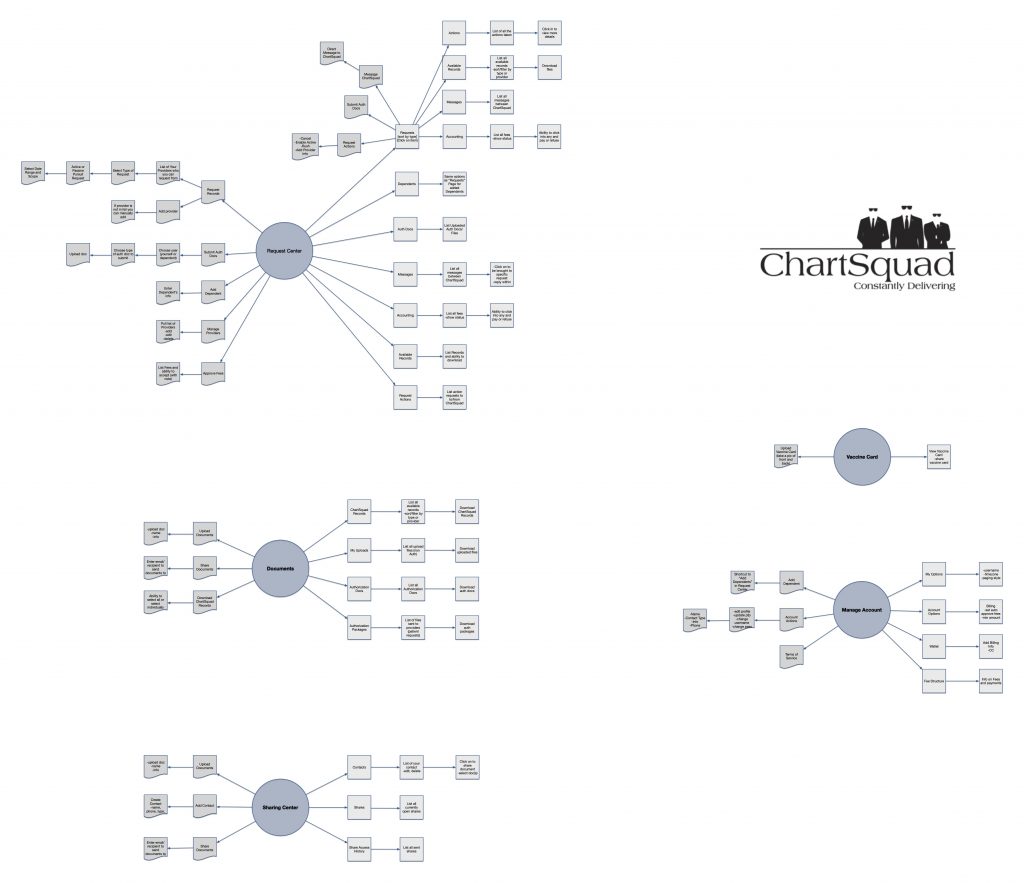 Custom Software Blueprinting
To take the wireframe into a more tangible view, FUSION OF IDEAS used ChartSquad's logo and brand colors to create a high-fidelity wireframe and an interactive prototype of what the desired application would look like.
Upon the final delivery, ChartSquad was also presented with a written technical scope of work and a solutions plan that includes associated fixed costs to build and estimated timelines.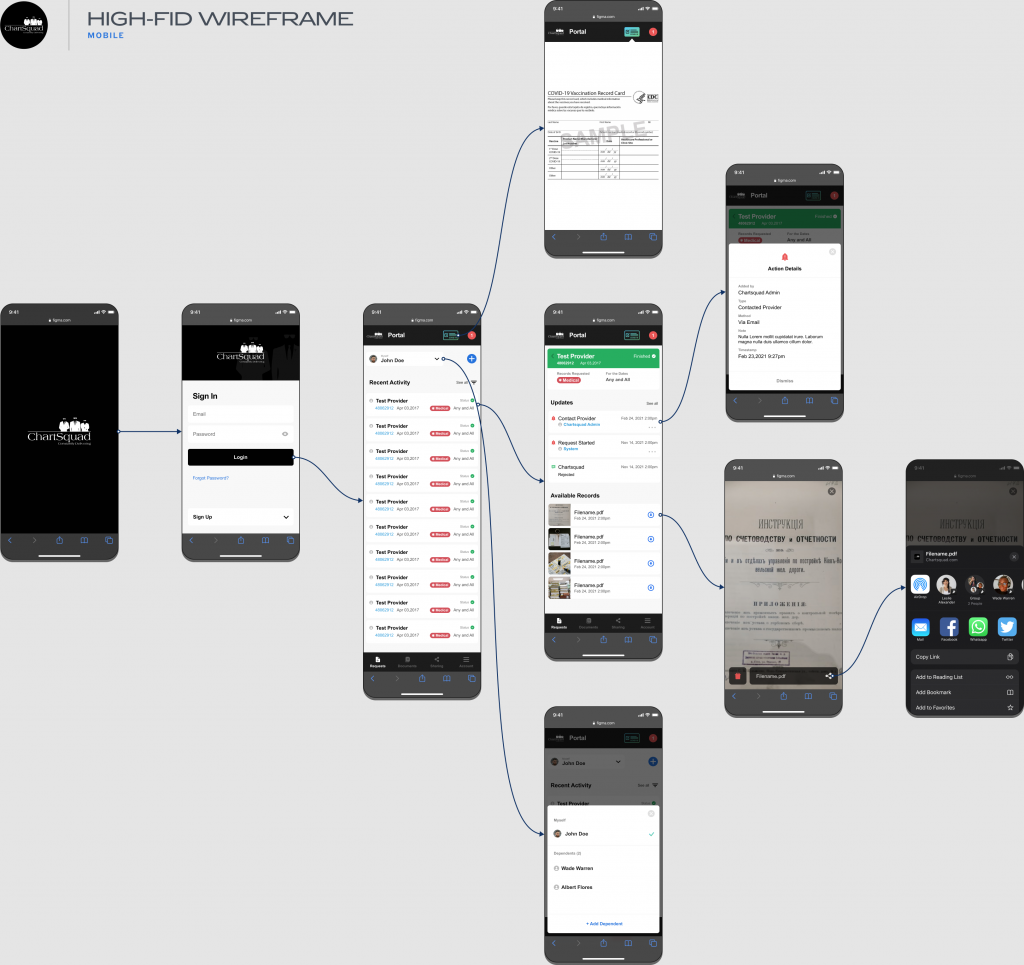 All deliverables presented to ChartSquad are theirs to keep. They can take them to investors or even shop around. 
"FUSION OF IDEAS' mapping product is fantastic," said Chris Carpenter, ChartSquad CEO. "The way all the teams were tied together in the exploratory phase and the fluidity of the process, just perfect. FUSION OF IDEAS made what I had tried three different times in the past incredibly simple."