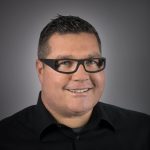 As you may already know, FUSION OF IDEAS is deeply passionate about helping businesses mobilize and scale. We believe in creating high-impact brand experiences through the power of customization.
This holiday season, we helped businesses in all industries create impactful corporate gifting programs. And as we look ahead to the new year and a new decade, we are focused on accelerating our momentum in customization.
FUSION OF IDEAS will be on the road at two marquee industry events in January:
As attendees at CES (Consumer Electronics Show) in Las Vegas on January 6-10
As exhibitors, booth #647, at PPAI Expo (Promotional Products Association International) at the Mandalay Bay Convention Center, Las Vegas on January 12-16
We look forward to sharing new and exciting ways to re-define customization for our customers. If you will be attending either show in January, we'd love to meet and discuss your plans for 2020.
Merry Christmas on behalf of the entire FUSION OF IDEAS team,
Russ Taylor
CEO, FUSION OF IDEAS