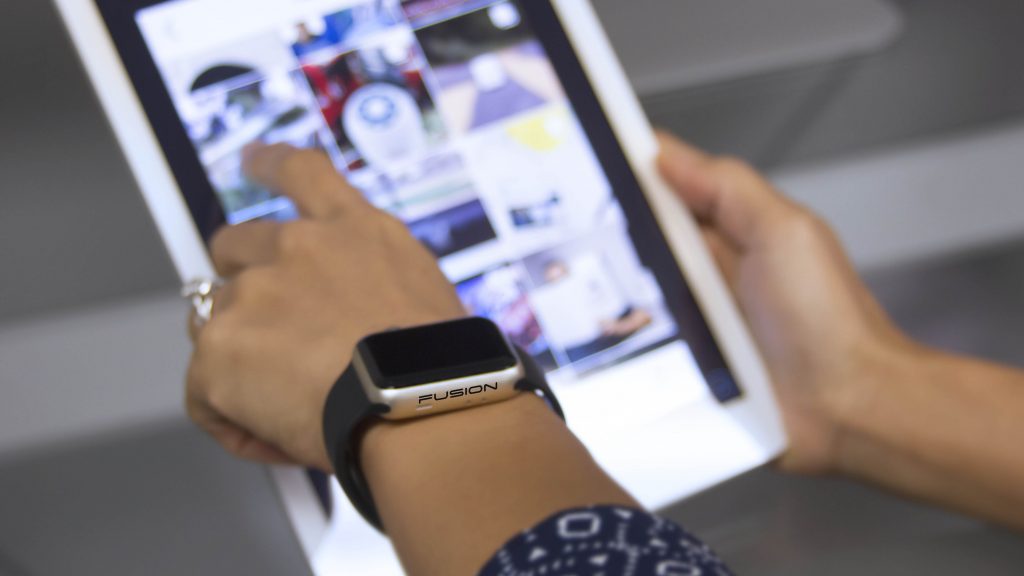 Employers are always looking for new and different ways to reward employees and celebrate successes. A trend that has been rising in popularity with our clients is using customized devices as part of its employee rewards program.
There are many ways for an employer to use corporate gifting to build up, fuel and recognize employees. Some ideas include:
Creating a points-based system to reward employee performance through peers or managers

Building a rewards system to recognize significant service milestones

Setting productivity or sales goals with a highly valued prize that employees can earn when they reach the goal

Or simply planning a surprise holiday gift as a reward for all of your employees.
Any employee gift can be taken up a notch with customization – custom printed Apple Airpods for employees to listen to music quietly at work, a customized Apple Watch with laser-etched company name, or even a branded drone that is guaranteed to wow the recipient.
FUSION OF IDEAS has pushed the boundaries of creativity by customizing a wide range of devices, from headphones and portable speakers to game consoles and cameras. The possibilities are truly endless. What can custom-branded devices do for your business?