More than 80 aspiring young scholars, scientists, entrepreneurs and public servants recently gathered in New York City to meet with some of the world's most outstanding leaders in the arts, sciences, business and public service.
The program, 53rd Annual International Achievement Summit, hosted by the American Academy of Achievement, welcomed recipients of the Nobel Prize and Pulitzer Prize, Justices of the United States Supreme Court, and members of the Rock and Roll Hall of Fame.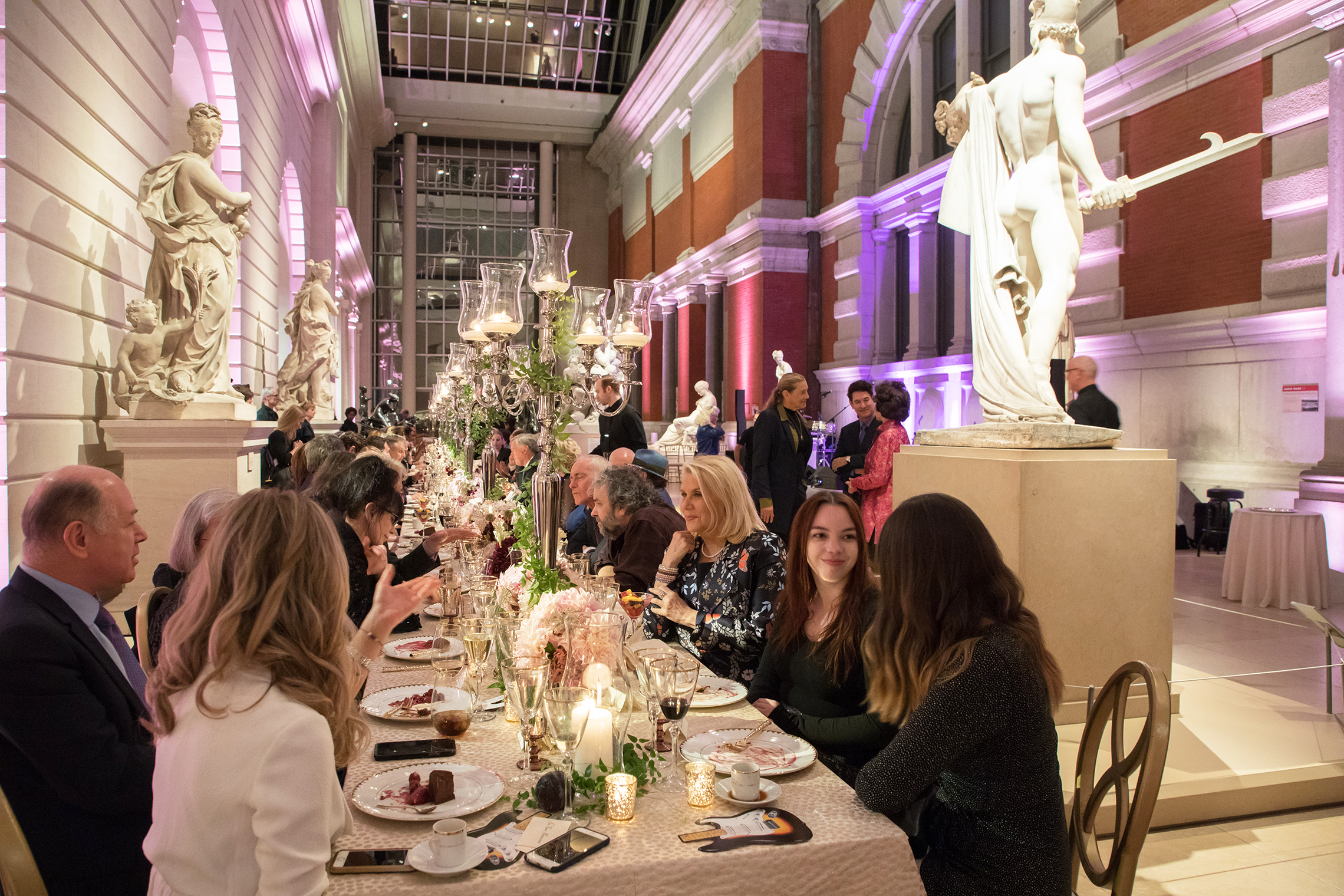 The highlight of the program was the Banquet of the Golden Plate where 34 guests of honor were inducted into the Academy and presented with the Golden Plate Award.
Some of this year's guests of honor included: Two Nobel Peace Prize laureates, Leymah Gbowee and Nadia Murad; American blues guitarist and singer, Buddy Guy; Justice of the U.S. Supreme Court Brett M. Kavanaugh; The Who's Pete Townshend and Roger Daltrey; musical theatre composer Andrew Lloyd Webber; and designer Thomas Heatherwick.
Attendees at the event used iPads that contained preloaded content, including an app that directs the guest to the event's agenda, as well as iBooks and podcasts created by the Academy. Each tablet was protected by a smart cover printed with a custom design artwork for the event. All of these services, including the kitting of the iPad packages, were serviced by FUSION OF IDEAS.
"We plan all year for our International Achievement Summit and it's important that we create the best experience for our guests," said Ethel Terrado-Lowe, Academy of Achievement Director of New Media and Design. "The FUSION OF IDEAS team understood our mission and were not just order takers, they were partners with us in creating a complete brand experience for our program guests. The team was timely, responsive and knowledgeable, which made working with them a seamless experience." 
The American Academy of Achievement is a nonprofit organization that brings together the most accomplished people from diverse fields around the world to encourage and inspire the next generation. The organization was founded by Brian Blaine Reynolds, a photographer known for his contributions to Life magazine and Sports Illustrated, in order to bring aspiring young people together with preeminent achievers, who excel in their chosen professions.