Despite the prevalence of digital businesses today, companies are still challenged with manual processes that result in slow performance and high costs. While it may seem like a simple solution to digitize those processes, the reality is that the effort is sometimes ladened with internal and external roadblocks. 
Roadblock #1 – IT departments are overburdened
Technology is always changing, and IT departments are expected to keep up with these changes. IT teams deal with requests from customers and employees and have to handle the infrastructure of the business as well. Most executives would agree that their company's IT teams are overburdened.
As a result, employees may avoid submitting requests to IT when they need digital solutions and try to find solutions on their own. What employees don't realize are the security risks when they use external software that is not secured by IT, potentially putting the company's data or the employees' confidential information at risk.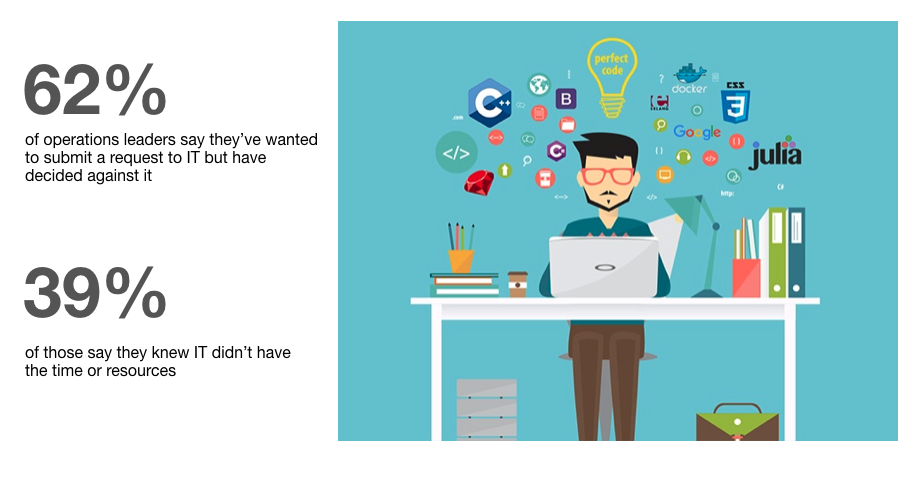 Roadblock #2 – Off-the-shelf solutions don't close the gap
When trying to improve workflow, businesses may turn to off-the-shelf software for a solution. According to a survey by TrackVia, 26 percent of respondents who purchased off-the-shelf software cited several sacrifices they had to make. Besides the biggest disappointment with a lack of customization to meet the business' unique needs, there are many other compromises that come with off-the-shelf solutions.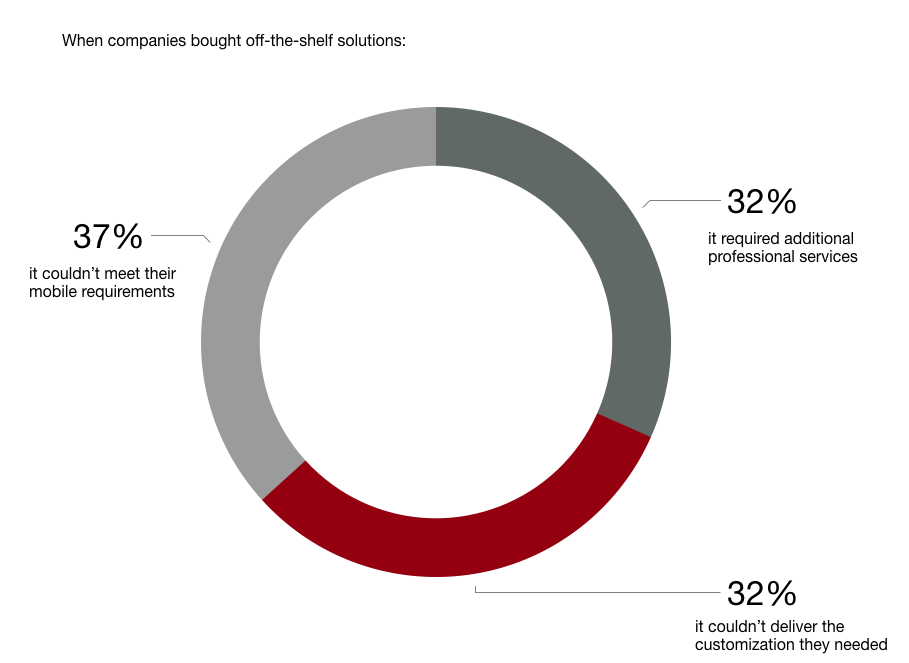 Roadblock #3 – Inflexibility of legacy systems
Another common challenge in a digital transformation is the company's legacy system itself. An IBM study estimated that more than 80 percent of the world's enterprise data still resides on mainframe systems, which is a technology that is now over 50 years old. Businesses fear using new applications or software because they cannot be implemented into existing systems or will result in high operational maintenance costs.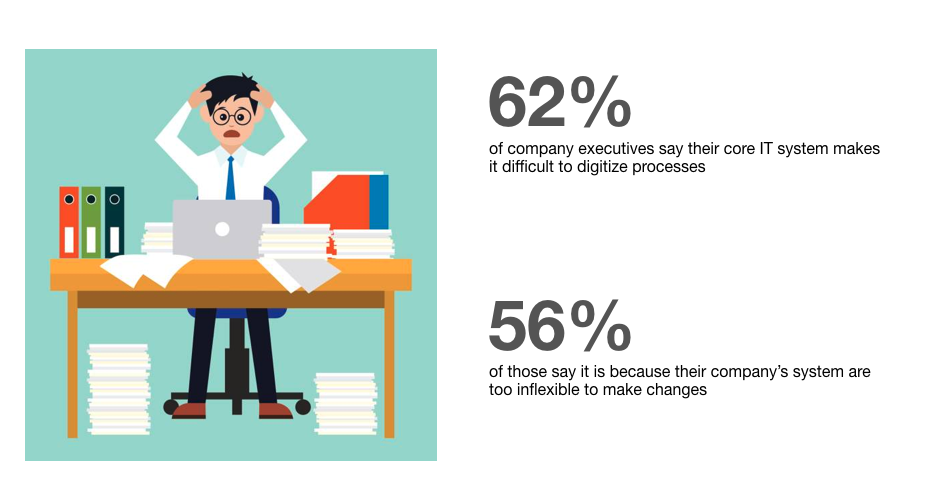 Where do you go from here?
The road to digital transformation requires finding the right solution for your business to improve manual processes while meeting company security requirements and fitting into existing IT system. As mentioned here, off-the-shelf software may not solve all of the company's needs as every business is unique. A custom business software is a solution that can address a company's specific needs and relieve it from security and integration risks.
The most telling benefit of custom software is the ability to integrate into legacy systems. If you have an open application program interface (API) or can provide documentation to connect to API, it is possible to seamlessly integrate with your existing IT system. The benefit of building a custom solution from the ground up is one that can significantly pave the way to digital transformation.