For more than 25 years, Kidd's Kids has taken children with life-threatening and life-altering conditions and their families on an all-expense-paid trip to Walt Disney World in Orlando, Florida.
For the ninth consecutive year, FUSION OF IDEAS has gratefully donated our app development and customization services to this amazing cause. Together with Best Buy and Microsoft, we provided and personally handed out customized Microsoft Surface laptops to each Kidd's Kids family. Each laptop was personalized with trip information preloaded in the devices.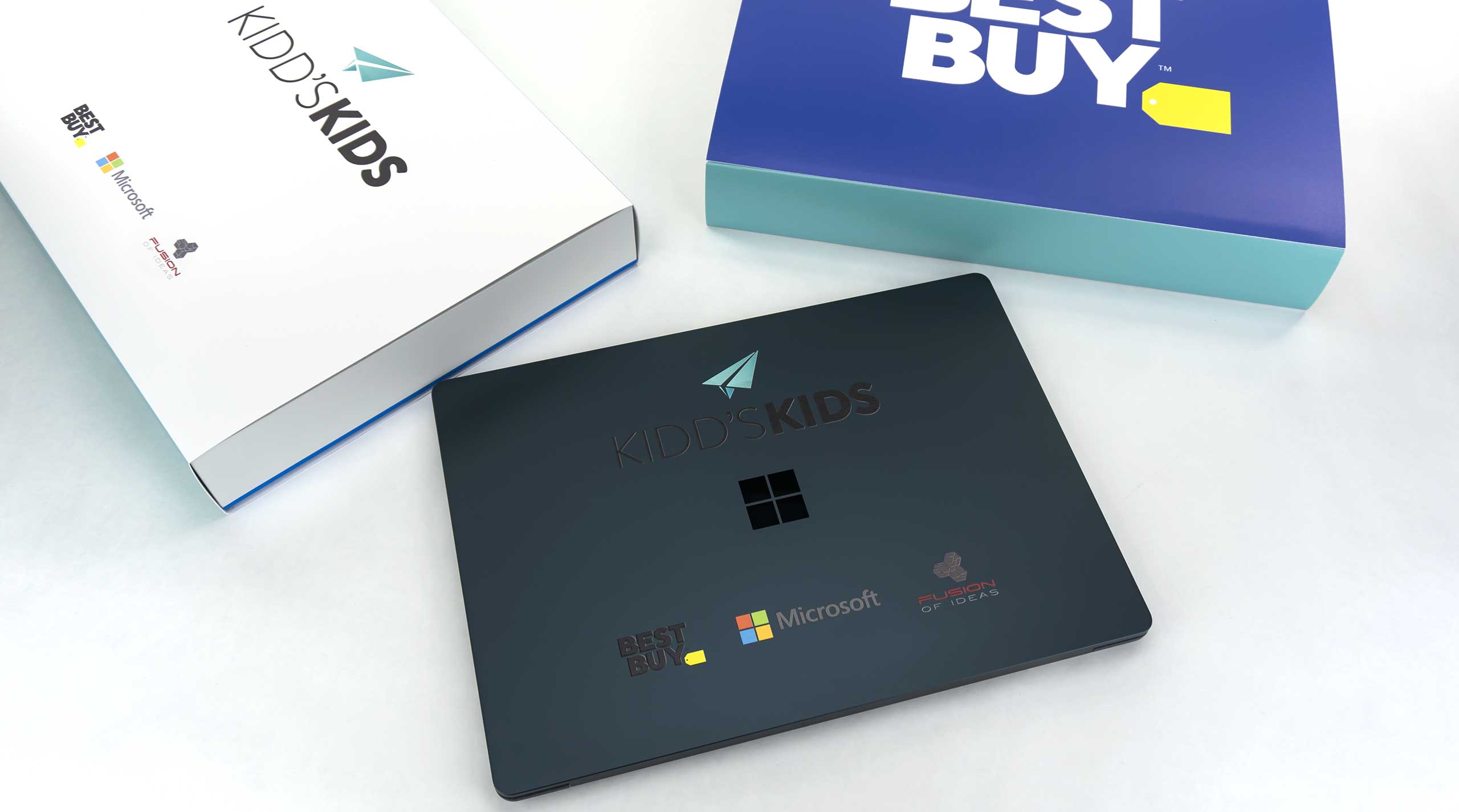 The gift of technology is an impactful one for the families. The children use these devices for schoolwork as well as entertainment when they are in the hospital, and for some, who are nonverbal, technology devices are valuable communication tools.
Kidd Kraddick founded Kidd's Kids in 1991 with a dream to make a difference in the lives of children and their families who were dealing with life-altering conditions. The Irving, Texas-based organization has sent over 4,000 children and their families on a trip of a lifetime to Walt Disney World in Orlando, Florida.