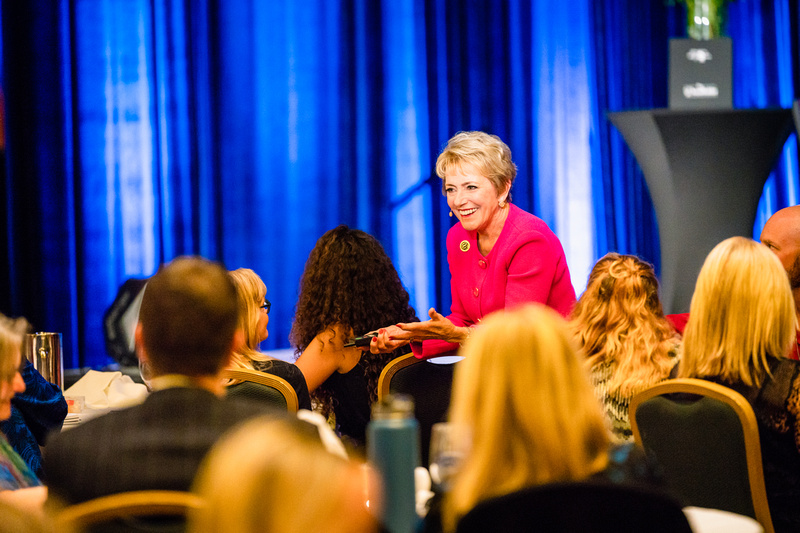 Inspirational speaker and best-selling author Mary Morrissey is a dream builder, who empowers others to achieve new heights of "spiritual aliveness, wealth and authentic success." Morrissey is the visionary behind Life Mastery Institute®, a life coaching certification program that has transformed the lives to tens of thousands of people worldwide. 
Through Morrissey's certification program, coaches are trained and mentored to learn how to effectively teach others and build their own successful, difference-making life coaching business. Coaches also receive in-depth mentoring, tools and templates for authentic client attraction, heart-centered client enrollment and business-building.
As part of the certification program, the coaches-in-training are given a customized Life Mastery Institute® iPad with books, music, program audios, and teaching tools all preloaded on the device. Each piece of preloaded content is handpicked by Morrisson, who encourages coaches to use the iPad as an all-in-one tool to find the resources they need for their life coaching business.
The Life Mastery Institute® iPad Brand Experience, Created by FUSION OF IDEAS
The Life Mastery Institute® iPad brand experience begins with a printed letter from Morrissey to welcome to coaches to the program. The next layer is the unboxing of a custom blue and gold branded device sleeve that is precisely fitted around the iPad box. Inside the box is the Life Mastery Institute® iPad customized with the logo etched on the back of the device. Through FUSION OF IDEAS' proprietary laser etch process, the carefully designed artwork on the iPad will not fade, chip or rub off. And finally, the homepage of the iPad is completely personalized for the program with a custom home screen and dedicated apps and content preloaded onto the device.
To learn more about how FUSION OF IDEAS can create a brand experience for your business, visit fusionofideas.com/branding.