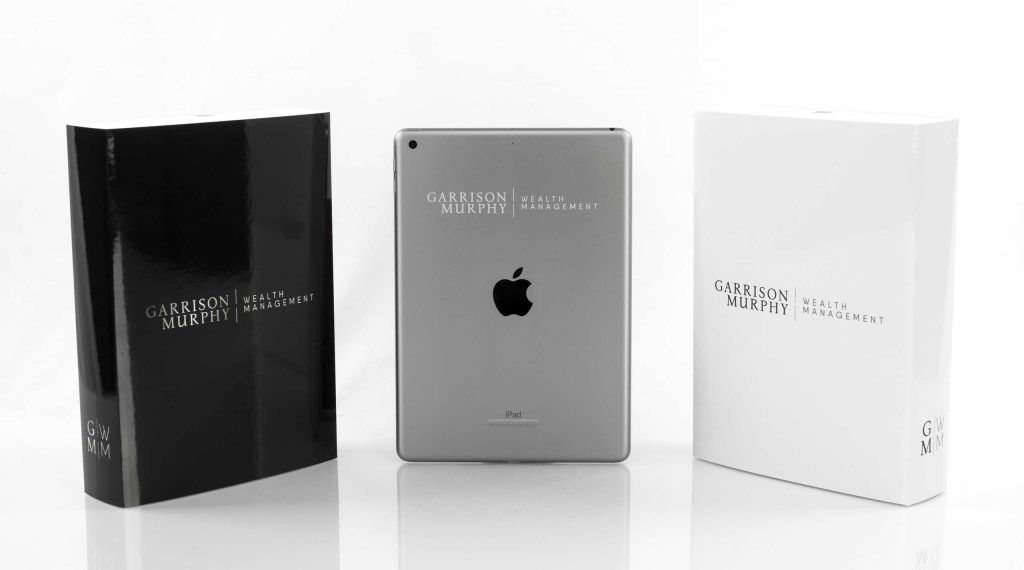 Wealth management group Garrison Murphy Wealth Management (GMWM) has a fiduciary duty to their clients to provide transparency in their investment and wealth management services.
One of the ways they are delivering on that promise is by engaging with their clients via iPads that securely display all aspects of their financial life. This custom-branded iPad with GMWM's logo serves as a communication tool through which GMWM can deliver advice, content and services. Clients can view and access their financial data and important documents in real time and securely transmit, store and share documents with interested parties.
This open-architecture approach has allowed the firm to break away from traditional, time-intensive quarterly or semi-annual meetings and to foster collaboration between the firm and clients. By going digital, GMWM has seen cost savings from the elimination of printing, binding, and physical storage of paperwork.
"It has been a pleasant experience to work with FUSION OF IDEAS," said Nickole Garrison, GMWM Vice President and Chief Client Officer. "Until we connected with them, we were unable to find a company who could do the custom etching on our clients' iPads. FUSION OF IDEAS was not only able to do the etching, but they also helped us find a solution for the custom packaging we were in search of for the iPad boxes."
GMWM, we are honored to be a part of your digital transformation.