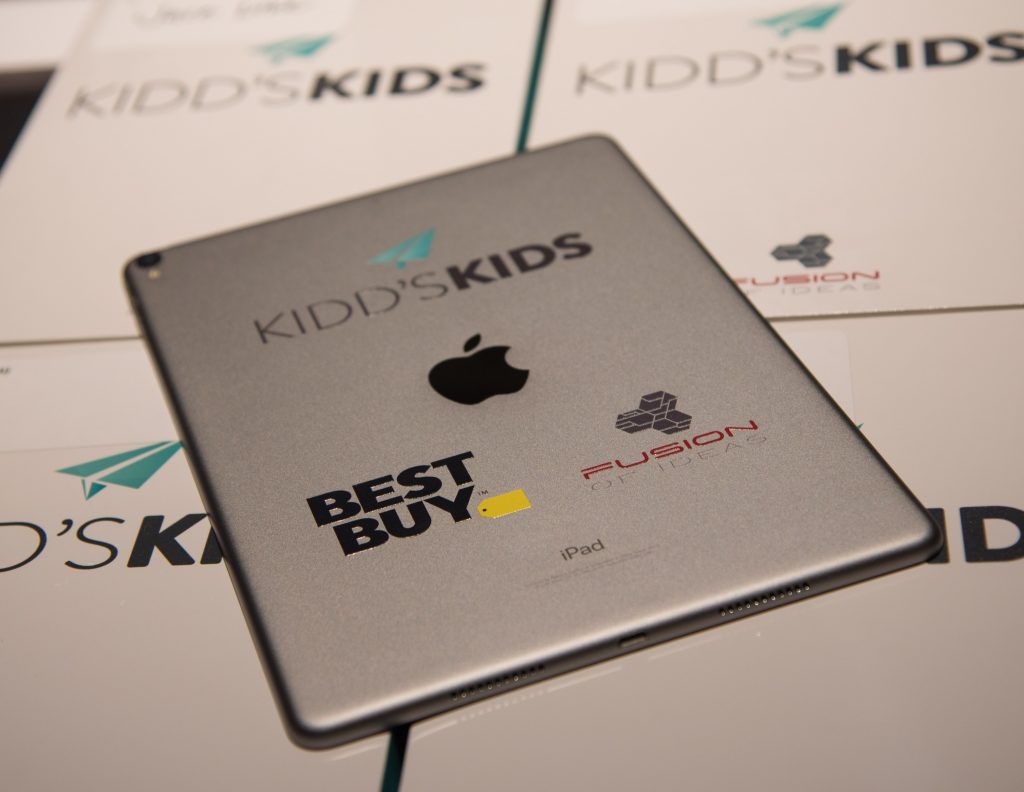 "My daughter is nonverbal and she finally has a device where we can download the app that helps her communicate with us at home. It's the biggest blessing and an amazing gift! People take their spoken language for granted and do not realize just how hard it is for a nonverbal child. This iPad can break those verbal barriers for our family!"
These were the words from a family member of one of 57 kids who went on the Kidd's Kids 2018 trip to Walt Disney World in Orlando, Fla. Founded by late radio host and television personality, Kidd Kraddick, Kidd's Kids provides hope and happiness by creating beautiful memories for families of children with life-altering and life-threatening conditions.
Every November, the organization sponsors a group of children and their families on an all-expense paid trip to "The Happiest Place on Earth," where they can forget about doctor appointments and their illnesses, and enjoy a magical day with their families.

At the start of this once-in-a-lifetime trip, the kids were gifted with a personalized Apple iPad that is preloaded with all relevant and contact information for their trip.
Here are the words from another family:
"We were so grateful to have the iPad for my son's 11-day hospital stay. He loves being able to keep in touch with family and friends using the FB Kids Messenger app. He also likes it for drawing, watching shows and playing games."
This is the eighth year that FUSION OF IDEAS has gratefully donated our app development and customization services to this amazing cause. Together with Best Buy, we were onsite to help hand out the iPads to the kids, and see the delight on their faces when they were presented with the customized devices.

"The donation of the iPads from Best Buy and completely personalized by FUSION OF IDEAS provides entertainment, educational tools and memory-making apps the Kidd's Kids otherwise would not have," said Kelly Kemp, executive director of Kidd's Kids. "We know how grateful all the kids are especially when they are back in the hospitals for days or weeks at a time. It's a blessing and a partnership we are so very grateful to have for our Kidd's Kids."

For more photos from this year's Kidd's Kids trip, check out their album on Facebook.