"…He wasn't thinking about gaming or social media. He was just relieved to know that he would no longer have to struggle to find a way to complete his online school work."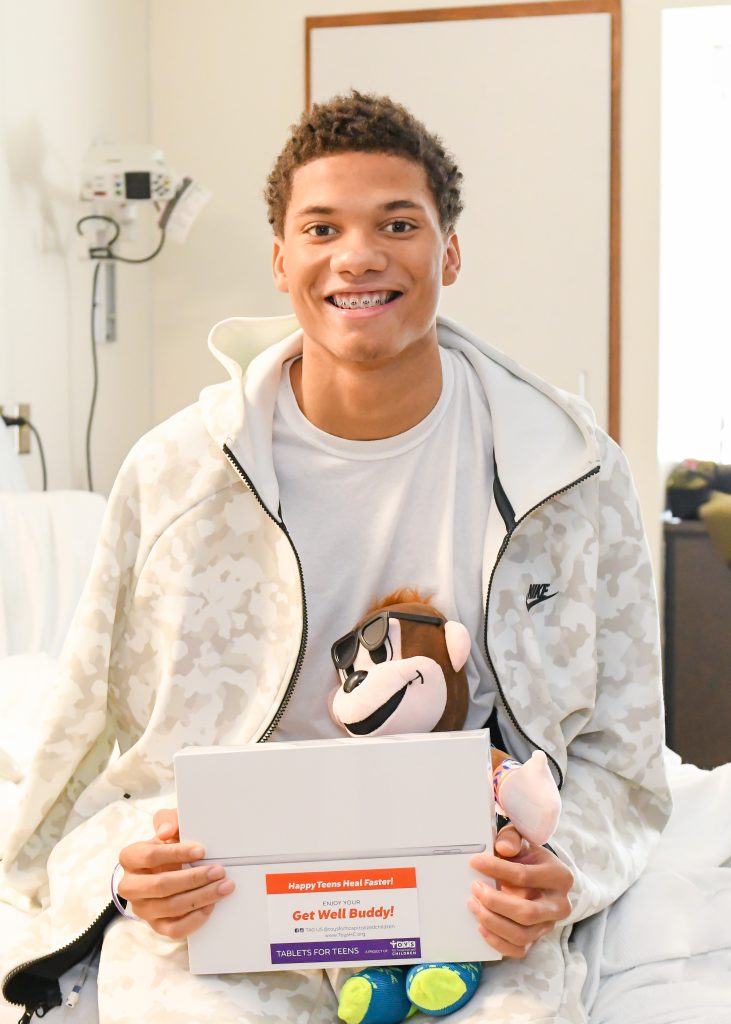 This testimonial came from the director of child life services for Hurley Children's Hospital in Michigan after gifting a personalized Apple iPad to an in-patient teen through the Toys for Hospitalized Children's Tablet for Teens program.
In addition to the tablet itself, the teen was also gifted with a subscription to Hulu, which he can watch movies on his iPad to keep him entertained while in the hospital. He was thrilled to be able to easily access his school work and stay connected with friends. 
This year, Toys for Hospitalized Children is prepared to give several iPads to teens at Hurley Children's Hospital. Home and lock screens are customized on each tablet with the organization's eye-catching logo.
"We began the Tablets for Teens program last year and saw first-hand how much the teens' moods and spirits were lifted through the gifts we brought," said JJ Hecht, president at Toys for Hospitalized Children. "The teenage demographic can often be overlooked when it comes to visits and presents in the hospital. Because of this, we are inspired to give more and this year, we customize the tablets to make them more personal."
Toys for Hospitalized Children has partnered with more than 70 hospitals throughout the country to bring happiness and healing to children suffering from illness. Through their Tablet for Teens program, the Flint, Mich.,-based nonprofit organization helps teenagers "cope through scary, painful or stressful experiences" through gifts that keep them entertained and connected.