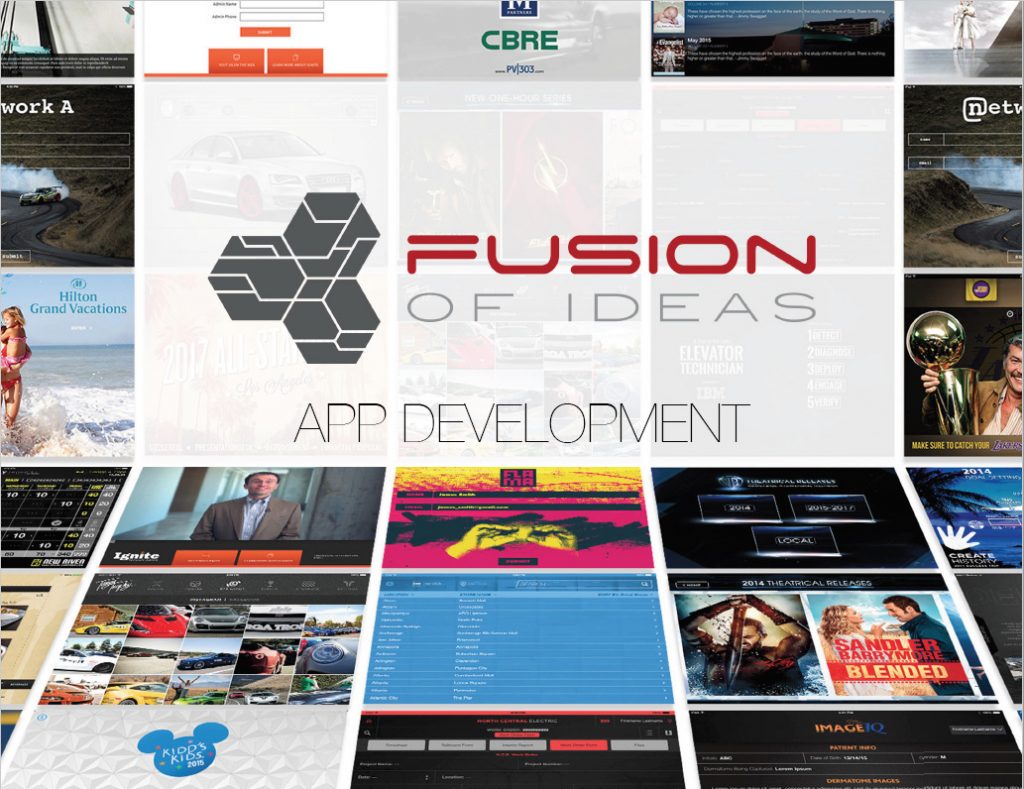 When starting something new,  it's never a bad idea to do a little research online to get an understanding of what it is you're getting into.  This is never more true than when you're starting to research and brainstorm for a business app you'd like to create.  Through Entrepreneur.com and other top sites, we've found lists of recommended questions to ask potential developers.  To take some of the guesswork out of reading the details on our website at www.fusionofideas.com, we sat down with our Business Development Manager of Applications, Tim Hurlbut, and asked some of the top recommended questions to ask when interviewing an app development company.  
May I have a list of your current and past clients?  
Just to name drop a few, we've done custom applications for Hilton Grand Vacations, Warner Brothers, Lakers, Delta, Hennessy, California Pizza Kitchen, Barney's New York, Lionsgate, LensCrafters, NuSkin, CapitalOne, Audi, New York Public Library, etc.  We've built all kinds of applications; whether it is a dynamic content solution for a small business or an intense client facing sales tool, our expert developers can do it all. Upon request, we would love to share some samples of our work depending on your area of interest.
Where can I find examples of mobile apps you've developed?
The majority of our clients utilize apps for B2B and internal purposes, so most of the apps we develop are not public. However, some of the applications we have developed can be found on the App Store & Google Play. Upon request, we would love to share some samples of our work.  
Which platforms do you develop?
We are experts in both iOS and Android app development. We also have an expert team of Web Developers who are able to work in multiple programming languages.
Do you provide documentation for the apps you develop?
Yes, documentation is provided for apps we develop. It is also provided for source code.
How do you manage quality control and testing?
Quality control and testing is always provided with each phase of the project.  We use the AGILE development mythology.  This process includes weekly reviews and updates.  
Do you develop everything yourself? Do you outsource to anyone?
Our team is all in-house, plugging away at their work in our offices in Southern California.  We do not outsource.  And better yet, you can get a hold of us at anytime with clear communication.  How many App Developer companies can boast that they do all of their work under one roof, all in the USA?  We can.   
Do you partner with an app designer or would you need us to handle that?
We have our own skilled app designers who are able to take your vision to life. We are also available to work with a clients' own design partner or style guides.  
What are the steps you usually take prior to building an app?
Upon request, we would love to provide you with our brochure that outlines the entire app development process. Here is a sneak peak of the steps we go through to make sure we build you exactly what you want.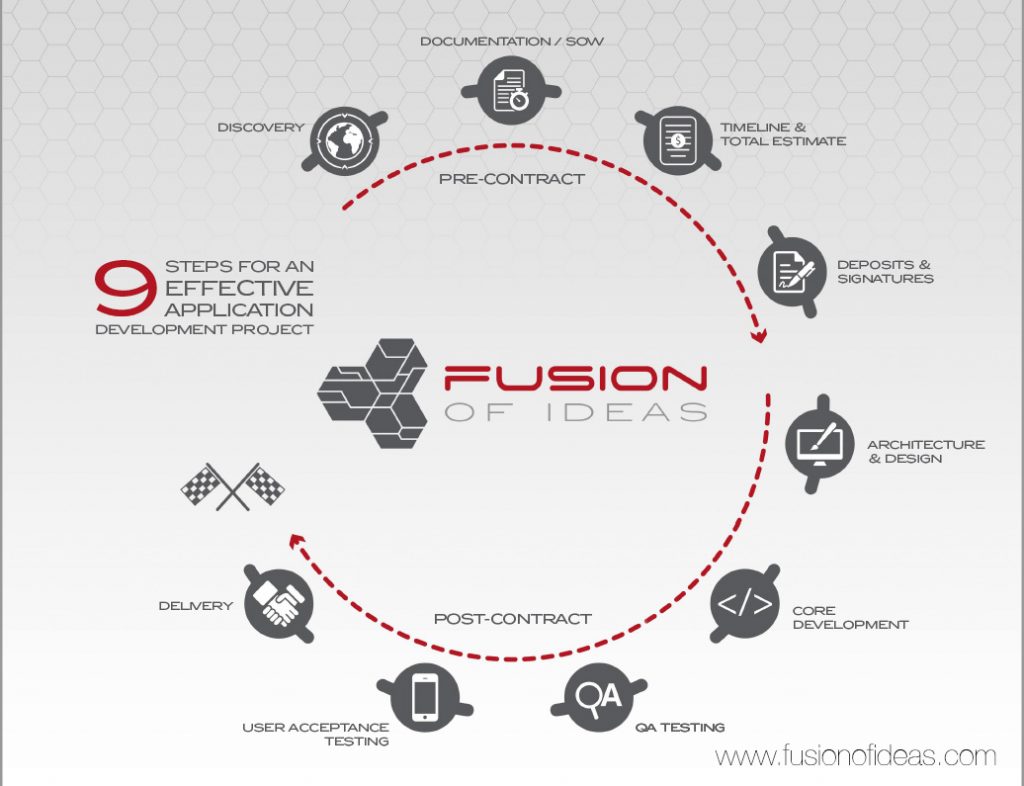 Will you manage the process for uploading to the various app marketplaces? Do you have a developer account to do this?
Yes, we will handle the app submission process to App Store, Google Play, etc. We do have our own app developer account, however the majority of our projects are built using the clients developer account, which we help them secure.
Do you offer long-term app maintenance and support?
Yes, we have multiple options available to clients depending upon their requirements.  
How will we communicate during the development process?
Generally through initial phone conversations, followed by email & webinar sessions. We are available to travel if required to meet with clients.
Who will own the mobile app?
The app projects are primarily owned by our clients. We are a work-for-hire partner and do not retain ownership rights.
What are your fees and payment terms?
All of our projects are quoted as fixed price projects.  We learn the clients needs. We document those requirements in a statement of work. We quote a firm fixed price and timeline to the details quote. Determining on the clients specific needs, payment terms are usually in phases or can also be done in monthly payments.
For more information about Fusion of Ideas and our application development services, please contact us at 949-453-0740 or info@fusionofideas.com
SaveSave
SaveSaveSaveSave
SaveSaveSaveSaveSaveSave