Technology is driving change not just in corporations and private businesses, but also in the education sector. Many schools are taking learning outside the classroom with online programs that allow access to educational materials on mobile devices.
Others are using mobile technology as an incentive or form of recognizing students when they complete a program or hit a milestone. When technology is coupled with a marketing strategy that adds the school brand on the devices themselves, it creates visibility for the school and adds a personal touch for the recipient of the device.
Here are a few schools that have strategically used custom-branded technology to offer a unique value proposition.
Harvard Business School
Harvard University's business school customized two Apple Watch bands in two colors to give as rewards within its online program. The school's "VERITAS" shield is etched on both sides of the watch band, and the phrase "HBX Live" is etched on one side of the band as well as the back of the watch itself.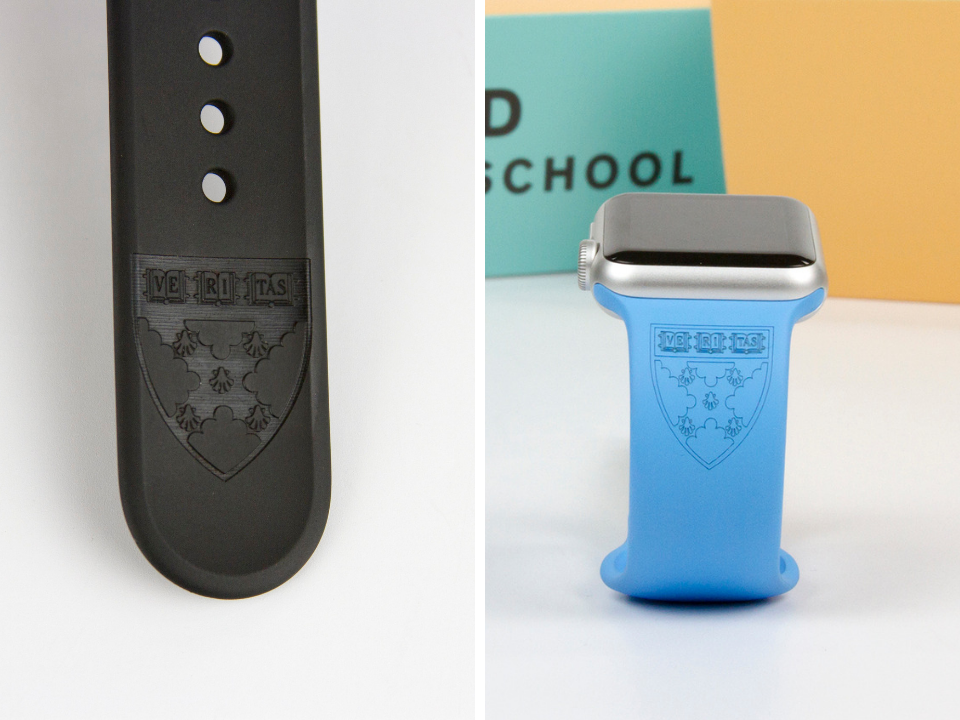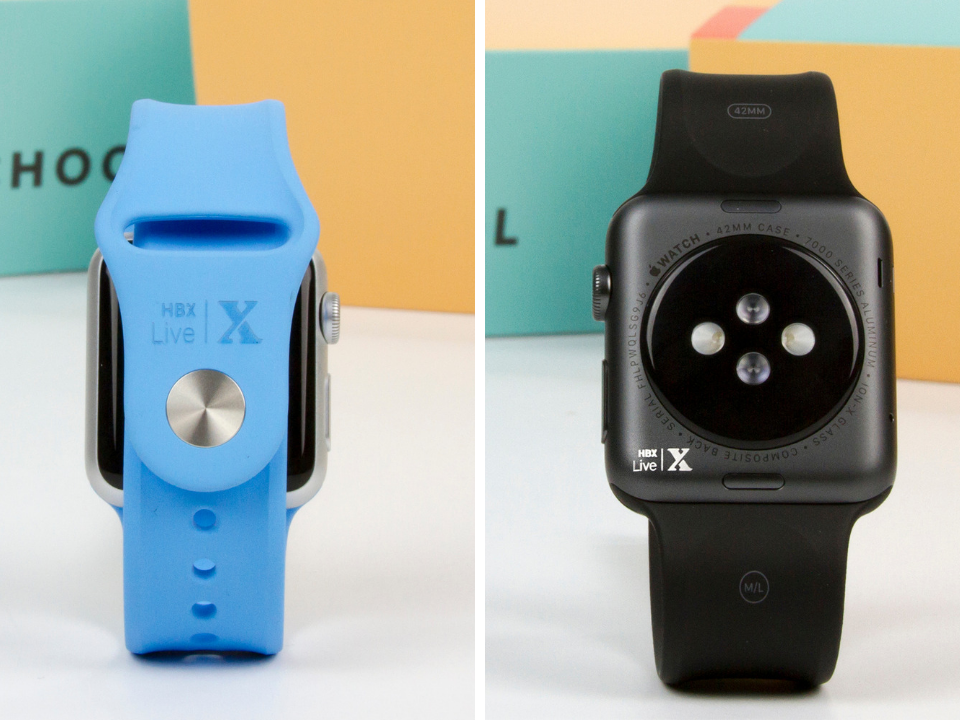 The Decorating and Staging Academy
The Decorating and Staging Academy used customized Apple iPad Air tablets to enhance the learning experience for its students. iPads are preloaded with specific industry-related apps and protected with a custom Smart Cover printed with the Academy's logo for brand recognition. A custom branded sleeve encloses the device to create a one-of-a-kind unboxing experience.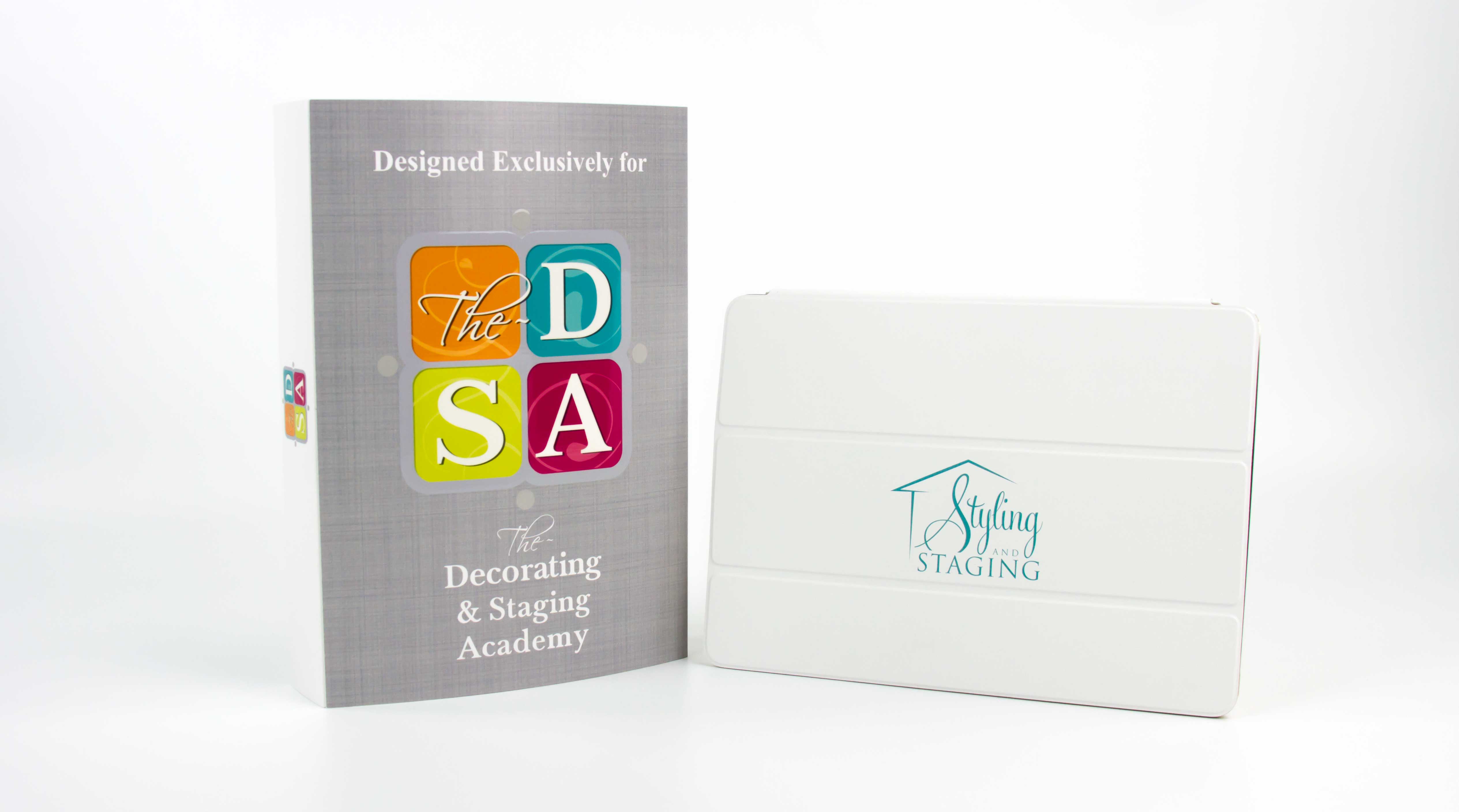 Avenues: The World School
Avenues New York, the first campus of Avenues: The World School in the heart of Manhattan, gives away customized Apple AirPods at special school events. A school that touts bringing together the best of tradition and innovation, it created a design for the branded AirPods that speaks to both the school's brand and its diversity. The AirPods are used as part of its marketing strategy to garner more brand awareness for the school.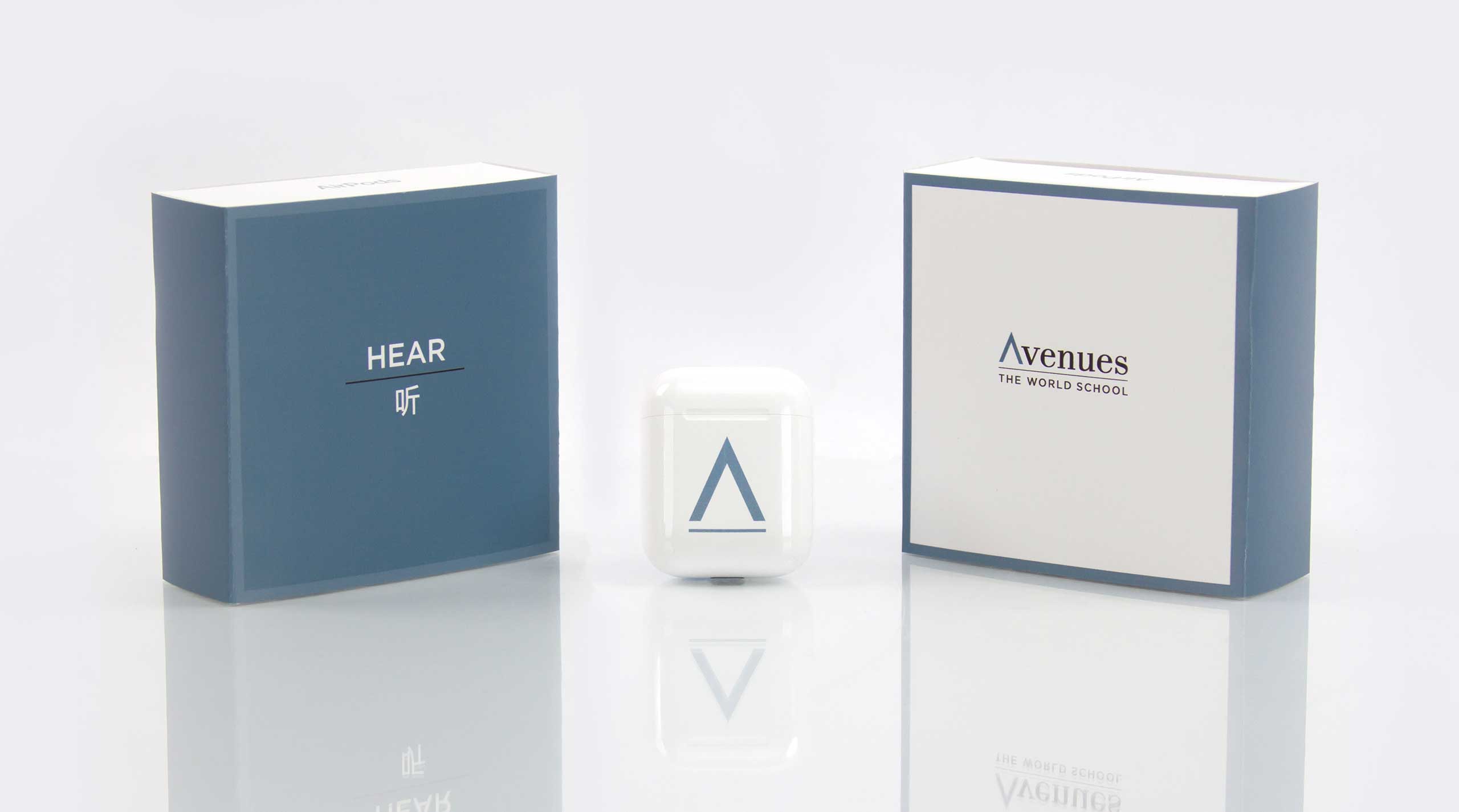 South Kent School
A private boarding school for boys in Connecticut, South Kent School customized Apple Watch bands with its logo and showcased the watches as part of a presentation at a regional event. The logo, etched on bands in the school's two colors, helped bring more visibility to the school.