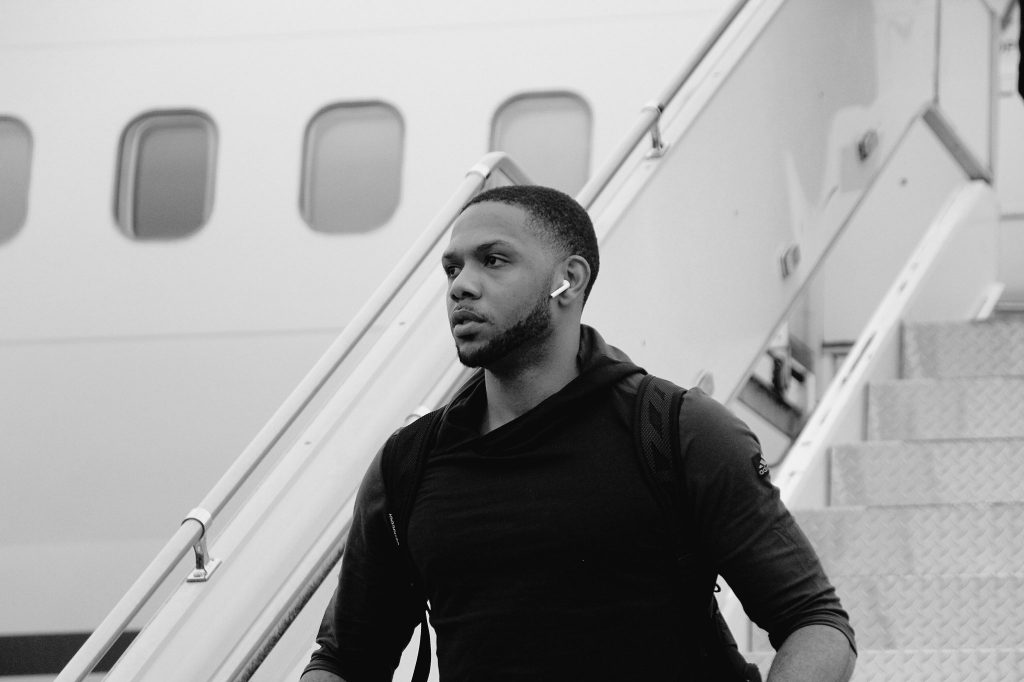 The 2018-19 NBA season is in full swing. We are reminded of a project we did last season with professional basketball player, Trevor Ariza, that blended our proprietary color printing process with a hot Apple accessory. The outcome was a sincere gesture of team camaraderie.
Ariza, who was playing for the Houston Rockets, recognizes that true team chemistry is built both on and off the court. As a gesture of appreciation, respect and genuine friendship, Ariza wanted to give a memorable gift to his then-Rockets teammates. The team frequently used Apple AirPods during practice for motivation and focus, and they are noise-canceling and sleek in design. It was clear that the popular wireless earbuds would make the perfect gift.
To make it even more personal, Ariza worked with FUSION OF IDEAS to customize 15 sets of AirPods, one for each of his teammates. Each AirPods charging case was customized with the Rockets' logo, the player's last name and number, all in the Rockets' vibrant red colorway. The result? A unique, personal gift that is symbolic of the team chemistry and skill, leading the Rockets to a victorious season that year.