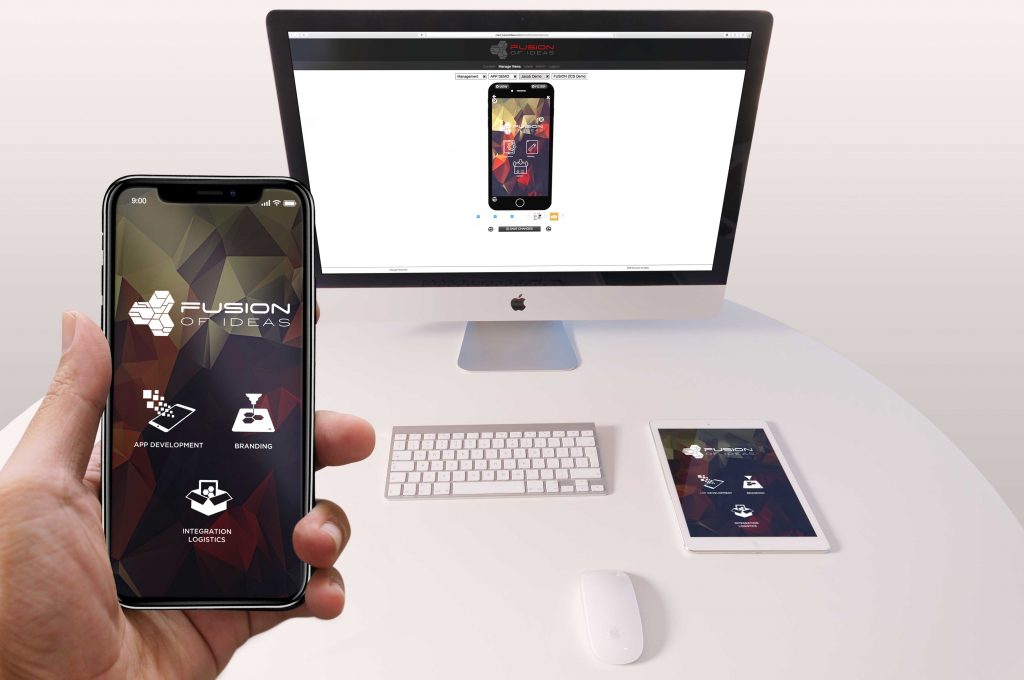 By Jennifer Fujimori
The mobile application landscape in 2018 is saturated with a dizzying array of apps, ranging from straightforward and simple to complex and colorful. Business owners are faced with the challenge of building an app that is visible, user-friendly, and detailed all at once. At Fusion of Ideas, we're aware of just how easy it is to gravitate towards a "more is more" solution. After all, there are countless technologies and functionalities available in the app development world. But we also know that an excess of options can lead to a chaotic and overly complicated final product. That's what pushed our app development team to come up with a much simpler app solution for clients: the Dynamic Content System.
Imagine that you are the owner of a small consulting business. You have a well-designed website with sections to address every topic of your business. But you've noticed that most of your competitors have mobile apps in addition to their websites, so you decide to seek out an app development firm. Your mobile app checklist might look something like this:
Simple design

Easy to use

Menu of 6-8 sections, each covering a service your business provides

Sections featuring photos, videos, and text

Ability to add, remove, and change content on an ongoing basis
The DCS approach, our version of what's known as a CMS (content management system), can check all of those boxes without breaking the bank or overly complicating your app. It's customizable yet simple – the general concept of displaying content using a list or menu view does not change, but the format, fonts, colors, designs, and logos can all be customized. As the client, you're equipped with an easy-to-use web admin portal where you can continuously make changes to the content on display. This gives you a streamlined way to create and manage an app without having to hire a dedicated developer. After an initial design and development period with the Fusion team, the app is entirely yours to control. The end result: a cookie-cutter setup process with unique, personalized results.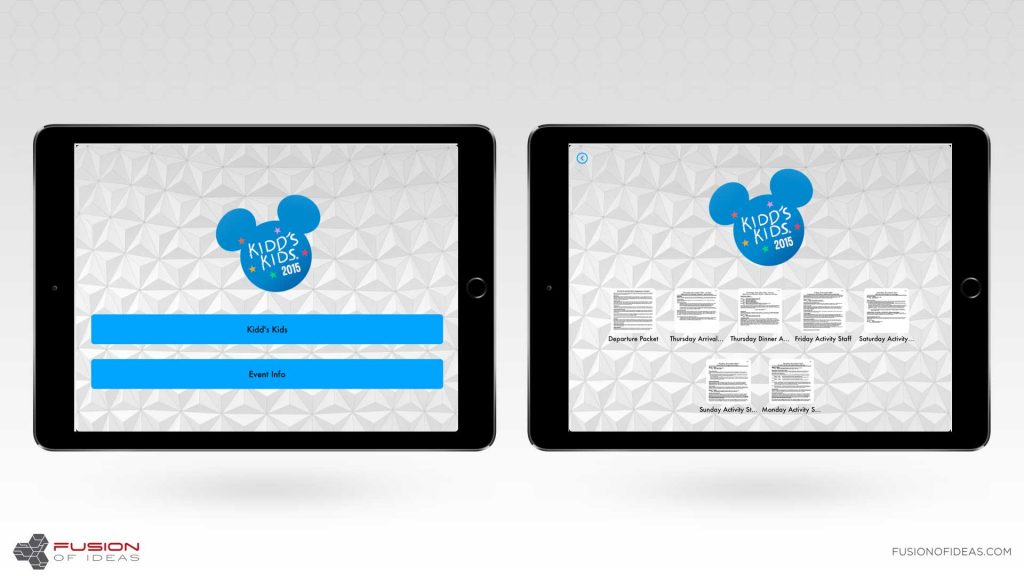 One of our clients, Kidd's Kids, is a nonprofit group that strives to bring joy to kids who are dealing with life-altering conditions and their families by sending them on an annual trip to Walt Disney World in Orlando, Florida. The organization was looking for a way to display event information as well as a photo of each child with their name, hometown, and favorite Disney character. The finalized app features the Kidd's Kids branding and logo as a backdrop, with a simple menu of options to choose from. Each of the families received an iPad equipped with the app, so they could easily open it up and scroll through the photos or look for event details. The app placed important information at their fingertips, and gave them a simple way to learn about the other recipients on the trip.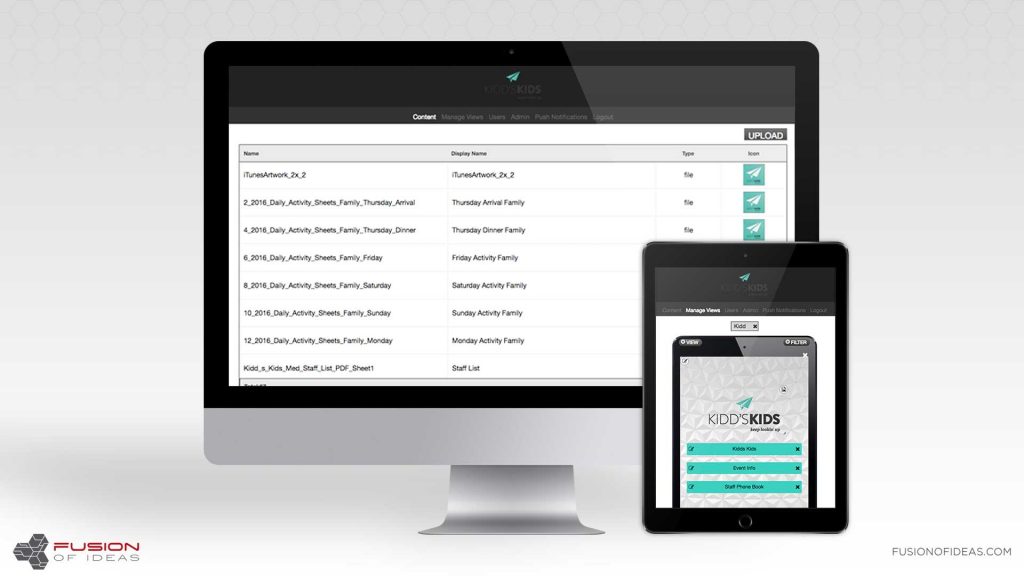 Fusion of Ideas strives to meet a higher standard than most other companies that offer a CMS-type service. Because our development team (which is entirely based at our headquarters in Lake Forest, California) have gone through several iterations to perfect our DCS solution, your app can be delivered in just a two week time frame. Our designers will also build a custom application icon with your company's branding, logo, and/or artwork, depending on your aesthetic preference. Your app icon will be yours – not that of a third party app development company. You won't see any Fusion of Ideas branding within the app either. The focus is completely on your company and your content.
Check out the complete list of what's included in our DCS package below.
Custom application icon

1 platform (iOS, tvOS, or Android)

Multiple groups and users (5 groups and up to 100 users)

Initial product training

Access to web admin portal to manage content being displayed to groups and users

Fusion customer support
Fusion can also provide additional design and functionalities, along with full custom development services outside the scope of the DCS solution. Contact us today to get started!SaveSave
SaveSave
SaveSave
SaveSave
SaveSave
SaveSave
SaveSave
SaveSave
SaveSave
SaveSave