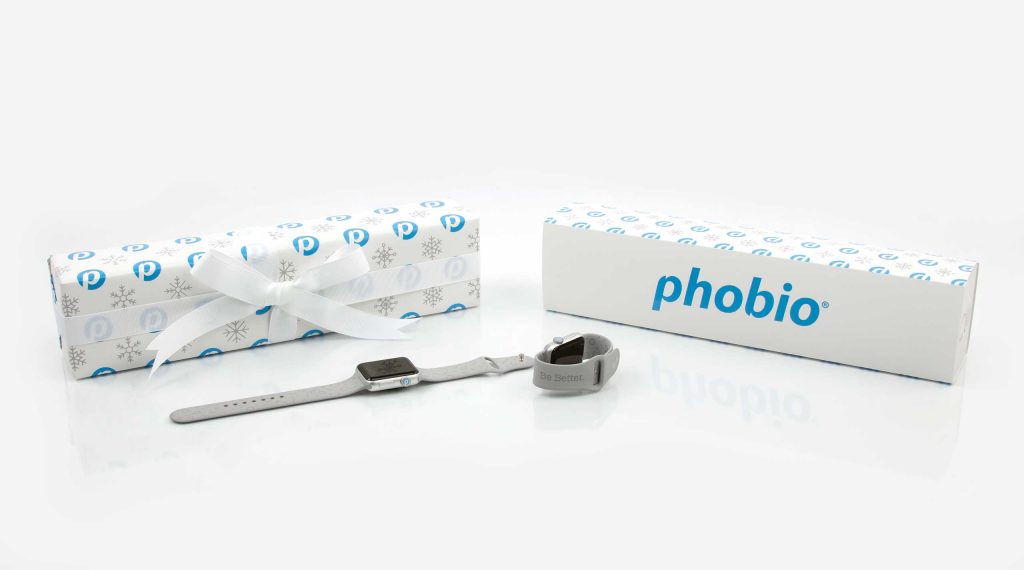 Phobio is a software company that helps brands create better technology experiences for their customers. The Atlanta-based business is driven by a team of individuals who are leaders and experts in their fields. In 2017, as a way to reward employees for a successful year, Phobio partnered with FUSION OF IDEAS to help create a one-of-a-kind gift for its employees to appreciate and enjoy all year long.
In comes "Operation Rudolph." Working in stealth mode, FUSION OF IDEAS customized 75 Apple Watches to surprise Phobio's employees at its holiday party. The watch features a detailed design of the company logo on the dial. The exterior of the watch band is embellished with a design that represents the Phobio brand, and the inside of the band is etched with the company mantra: "Be better."
Each watch included a personalized gift tag for the recipient and was packaged in its original box covered with a custom box sleeve. Phobio chose to pull everything together with custom gift wrap, which was designed by FUSION OF IDEAS and incorporated the company logo.  
As a company that fosters a collaborative working environment, Phobio was excited to present these personalized gifts to its employees, and the response was overwhelming.
"Our 'Phobiosapiens' worked very hard all year and I wanted to show them my appreciation for their great work," said Phobio CEO Stephen Wakeling. "Operation Rudolph was a huge success and everyone was blown away after opening the gift at our annual holiday party. It's been a great point of pride among team members. They show their friends and can tell them 'look what my company did for us!' It's going to be very difficult to top that this year."