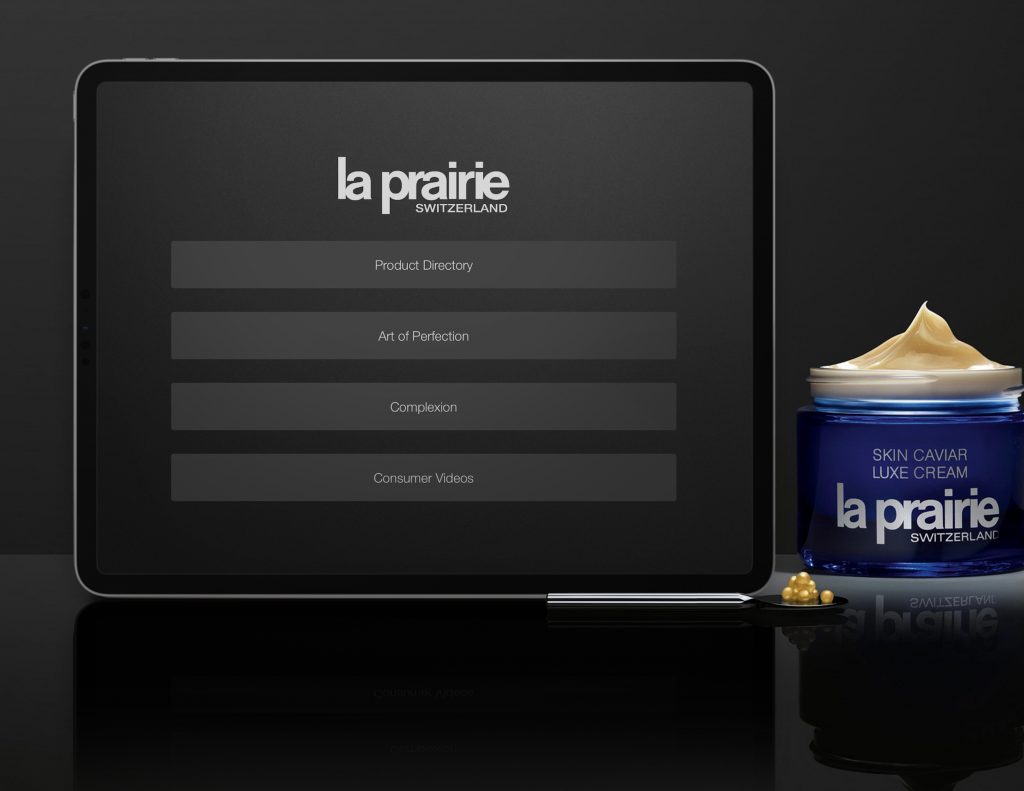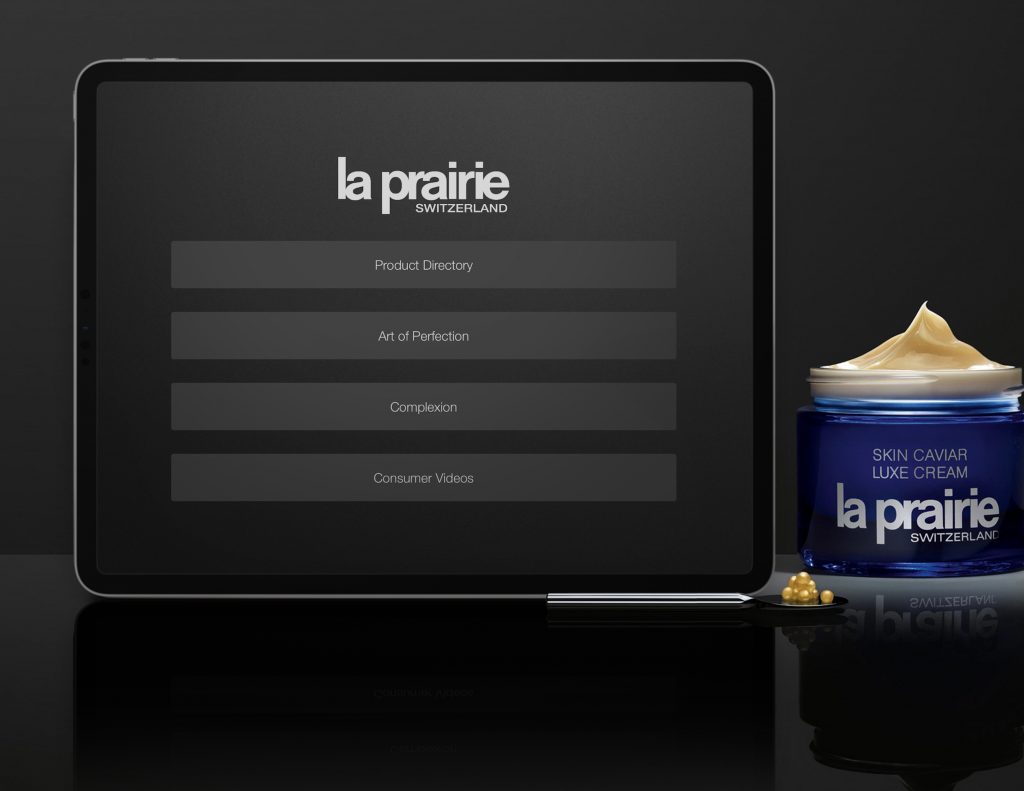 La Prairie, a luxury skincare and cosmetic brand best known for its iconic Skin Caviar, was seeking a solution that would provide a cost-effective way to educate and train its retail beauty advisors nationwide. The Swiss company turned to an easy-to-use mobile app that allows for content to be updated regularly and pushed out to the remote team. The app model, Dynamic Content System (DCS), has become an invaluable resource for La Prairie's education team to cut costs on travel for training.
DCS is FUSION OF IDEAS' version of Content Management System (CMS). Essentially a templated mobile application, DCS is much like CMS in that you can easily create, display and manage content. Think of it like an user-friendly app that is customizable, yet simple.
In the case with La Prairie, the DCS app features a product catalog and embedded videos, current promotions, tutorials and the company's history. Because La Prairie's products are typically sold at department store cosmetic counters, its reps are on the sales floor and not behind a desk. It is important for the app to be accessible on a mobile device, such as an iPad. New content is updated and pushed out on a regular basis so La Prairie's beauty advisors are always equipped with up-to-date information.
Limited-Time Promotion
DCS is an easy and more moderately priced app solution for e-commerce, information sharing, trade show or events, or employee onboarding and training. For the first time, FUSION OF IDEAS is offering half off the regular price of our DCS application development. This promotion will only be offered for a limited time so contact us today to see how DCS can enhance your business. Check out the La Prairie video below or email our app development team for a personal demo.