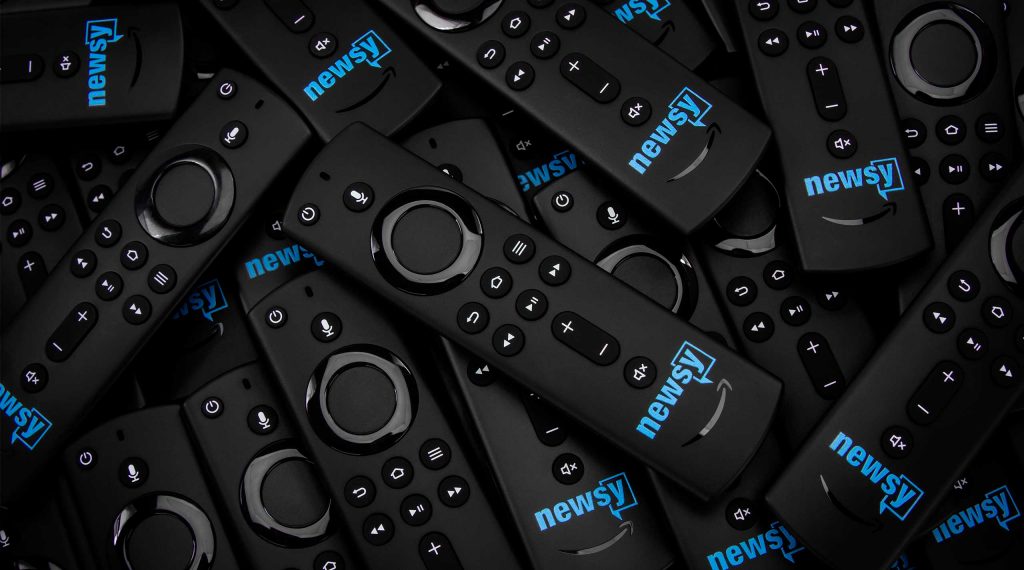 For the first time ever, online video subscriptions, such as Netflix, Hulu, Amazon Prime, have outnumbered their cable subscribing counterparts, according to a report by the Motion Picture Association of America. 
And with the rise in popularity of smart home devices, there are more and more options for smart display devices, such as Amazon Echo Show, Google Home Hub, and the newest player on the market, Facebook Portal and Portal+.
What all this means for advertisers is that there are more ways than ever for your consumers to experience your brand. And to understand the new experience from a consumer's point of view, advertisers need first-hand experience with these new platforms.
That's what online news network Newsy allowed its advertisers to do. When Newsy announced the Newsy app on Facebook Portal and Portal+, they partnered with FUSION OF IDEAS to customize Newsy-branded Facebook Portal devices to send to its top advertisers.
In addition to the Facebook Portal devices, the network also customized Amazon TV Fire Stick streaming devices with the Newsy logo that would allow existing and prospective advertisers to experience Newsy on subscription-based video on demand services.
The distribution of the customized devices was part of Newsy's overall sales strategy to allow its advertisers to experience content in new ways.
"By doing so, the ad buying community was able to see first-hand how our content stands out from other news brands," said Dominick Borgia Jr., senior account manager at Newsy.