FarmLink, a Canadian-based grain marketing company, recently hosted its third-annual Grain World Conference and Tradeshow: the only annual Western Canadian event to offer global networking opportunities and exposure to the grain industry.
To build a stronger presence at the event, FarmLink partnered with FUSION OF IDEAS to customize Apple Watches to use at the two-day conference. Each Watch featured the company logo on the Watch band and on the side of the Watch case. Using a laser process, the logo was permanently etched so it will not chip, fade or rub off.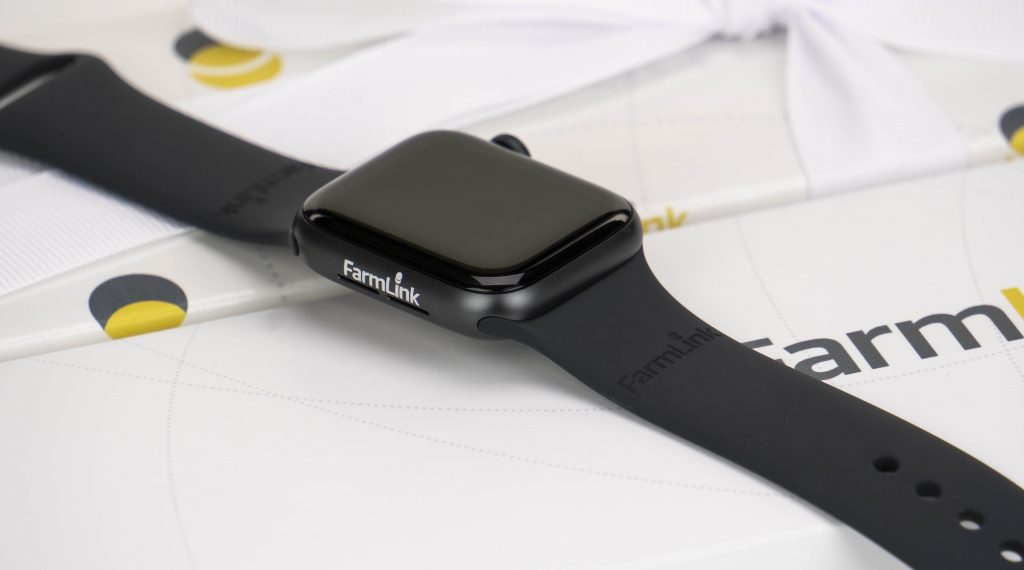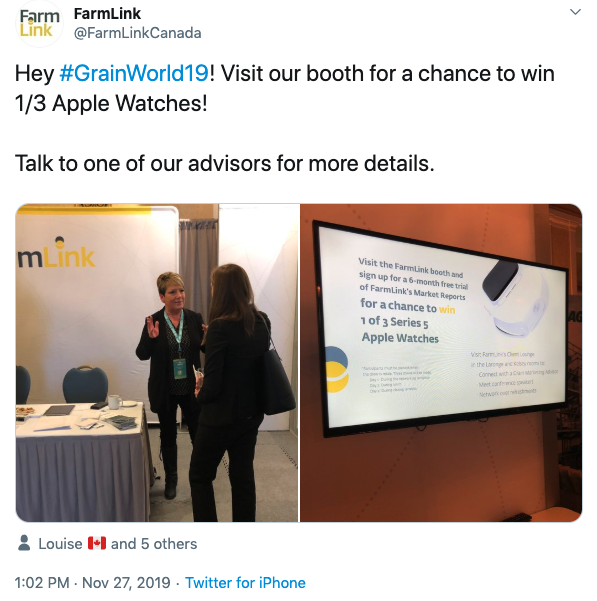 Following a successful event, FarmLink extended the brand experience to its employees by customizing Apple AirPods as holiday gifts. The company's logo was printed in full-color on the device case using FUSION OF IDEAS' UV color printing process.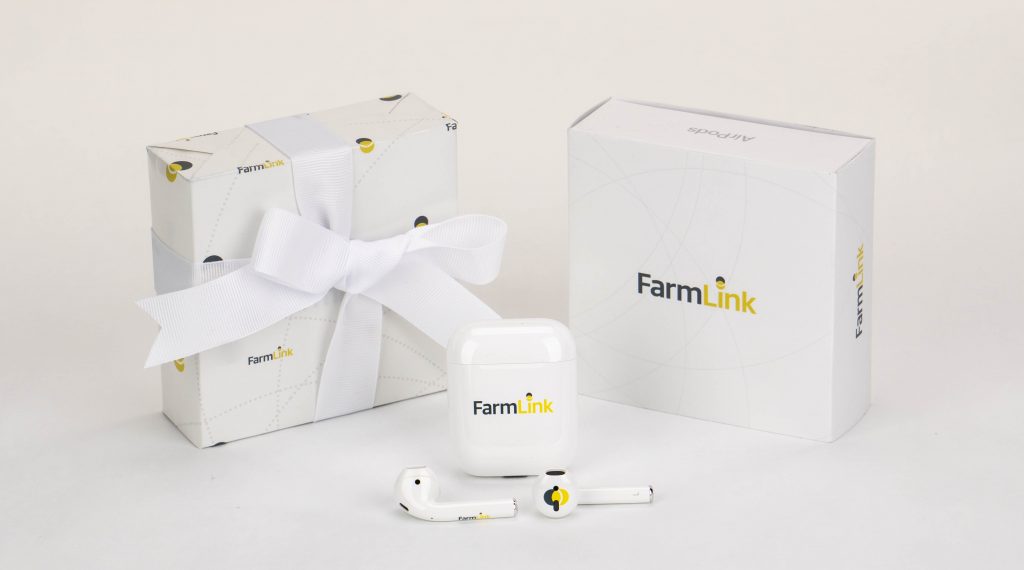 "Thank you for delivering on our branded Apple AirPods and Watches – guests and staff absolutely loved them. Premiums like these align well with FarmLink's brand: quality, innovation, and market leadership." – Tenesha Lawson, FarmLink Marketing Solutions.
For more about our brand experience, visit https://fusionofideas.com/branding.php.