Ahead of a special virtual event for the Golden Key Oxford Saïd 2021 Program, participants received a pleasant surprise at their doorsteps – a pair of customized Apple AirPods Pro. 
Meltwater, a global leader in the media and social intelligence market, and Golden Key International Honour Society, a non-profit, international academic honors organization, partnered to deliver custom-branded Apple AirPods Pro to recognize nearly 100 students across 10 states and 17 countries. 
"The branding of our event swag built the excitement for the program and made it that much more special," said Courtney P. at Meltwater. "Participants were more engaged in the program because the experience of receiving the swag paved the way."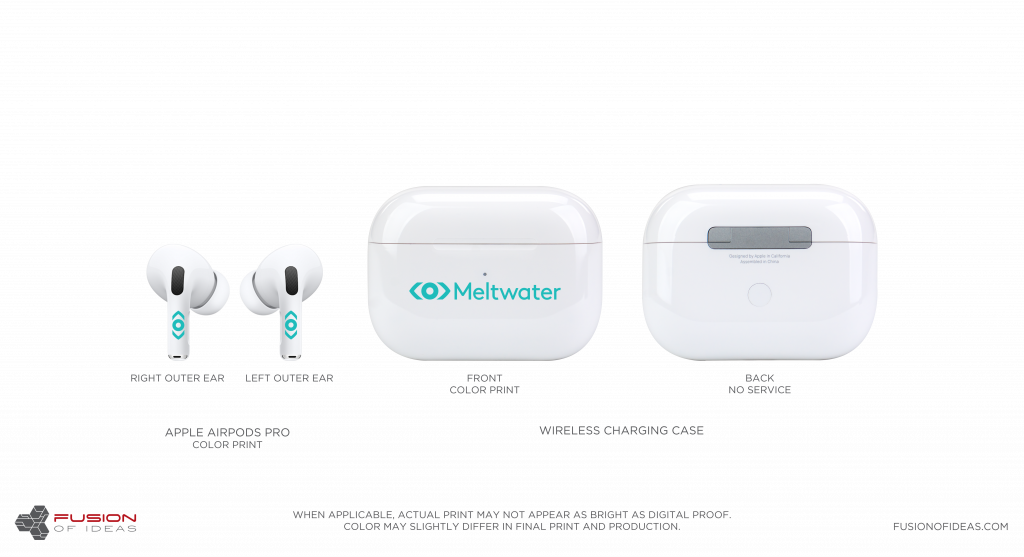 Each set of AirPods Pro was personalized with the Meltwater logo on the device case and earbud stems. Its teal logo was directly printed on the device to create a long-tasting brand experience that is polished yet impactful.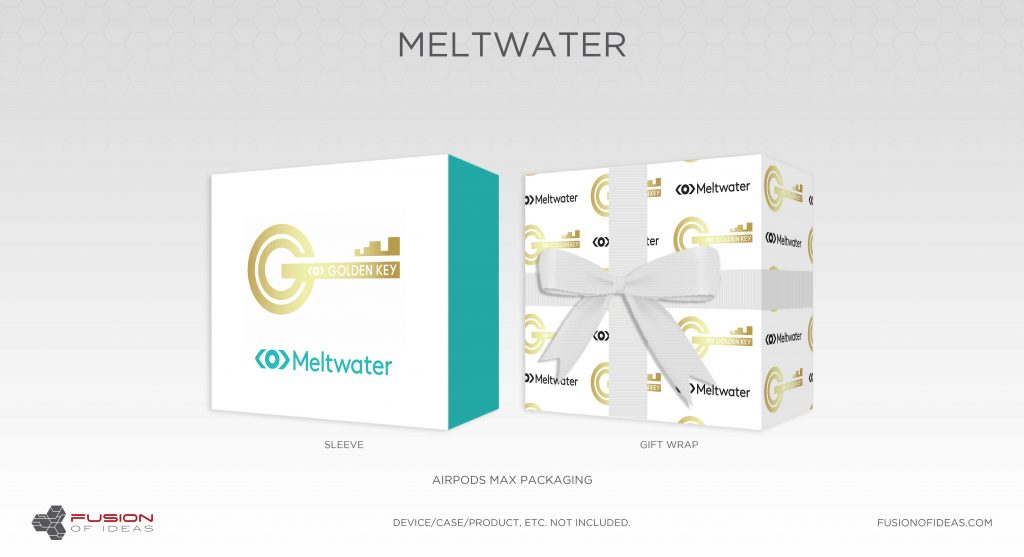 The earbuds are then wrapped in custom packaging that included a custom-designed device sleeve that snugly fits over the OEM box and customized gift wrap with the Meltwater and Golden Key logos. Packages were sent to each domestic and international recipient.
Courtney adds, "We've done some great swag throughout the years and this was among the best!"
Thank you, Meltwater and Golden Key, for allowing us to create this brand experience for the Golden Key Oxford Saïd 2021 Program. To learn how FUSION OF IDEAS can create brand experiences for your business or organization, visit fusionofideas.com/getstarted.