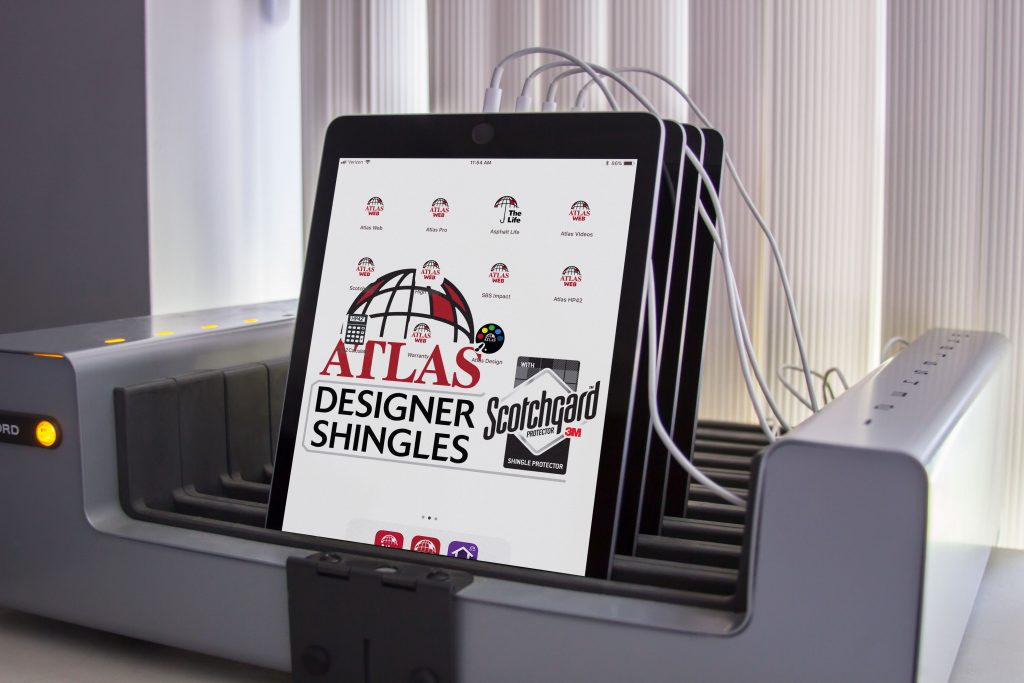 Atlas Roofing is a manufacturer of residential and commercial building materials. The company started as a single roofing shingle manufacturing facility in 1982 and is now an industry leader, distributing products worldwide.  
Atlas Roofing came to Fusion of Ideas in need of a solution.  Their headquarters are in Atlanta, Georgia, but many of their contractors are located elsewhere and work remotely.  To ensure the most effective utilization of Atlas products, materials and iOS applications, executives initiated a discussion of a cellular iPad rollout that would keep everything and everyone on the same page.  
Atlas needed a company to handle the constant rollout and ordering of devices. They also needed specific applications preloaded onto the iPads along with unique websites, home and lock screens.  The devices needed to be fully charged, cleaned, shrink wrapped and securely shipped to Atlas contractors across the nation.  Fusion of Ideas was able to handle all of those requirements.  By partnering with Fusion of Ideas, Atlas Roofing Corporation is able to seamlessly deploy hundreds of pre-loaded iPads to their contractors nationwide without ever having to touch a single device.  These electronic devices are fully equipped with the necessary tools for contractors to execute their daily tasks efficiently.  Fusion of Ideas' services are enhancing the impact of each device, while simultaneously saving Atlas valuable time and resources.