New River Electrical (NRE) is a large electrical contractor doing business at multiple job sites on the East Coast. They have 700 plus employees that spend nearly 100% of their time at the job sites. The company's challenge has always been twofold: first, collecting payroll information and getting payroll checks cut weekly for their workers; and secondly, collecting job site data for various purposes such as safety and regulatory compliance issues.
Their manual system was time consuming for the foremen who had to physically write on paper time sheets and then fax them to the corporate accounting team, who in turn had to calculate the hours from the printed handwritten sheets and upload them into a system for payment. There were also many safety and regulatory documents that constantly needed to be signed, collected, accounted for, and then stored at corporate as well.
The application that Fusion developed for NRE addressed the client's major concerns, plus some.  Here's what Fusion was able to accomplish for NRE with their application.  
Fusion designed a custom iPad solution for the client that allowed the foremen the ability to capture payroll information electronically. The corporate office had secure access to all the data captured and payroll processing time was slashed by 70%.
"With the app, we see a time savings of significant magnitude, especially where we are able to review the time entries, the equipment entries, and the safety reporting that the foreman is actually keeping themselves," said Carolena Trammell, Controller at New River Electrical.
Additional modules also allowed the company to electronically capture and store data for safety forms, incident reports, and a multitude of compliance reports. Foremen could now review and sign forms on their iPads.  A file system for job-specific information was also created. The client has accrued huge benefits from their new ability to review and analyze field data. All past reports and forms were paper based and not easily accessible.  
On the administration side, an easy-to-use portal was created for corporate accounting users to view, edit, and approve all payroll data. Project managers were able to add, edit or delete all job specific forms and reports, and the system was integrated with NRE's ViewPoint accounting system to allow ease of use.  
NRE's corporate strategy took the inefficiencies of their manual processes and streamlined them and improved them through the use of mobile technology.  Since the initial application development, NRE has been working with Fusion for over 3 years. Recent project enhancements have included the ability to track expenses and manage the company's uniform inventory.
When asked about why companies like NRE choose to switch over to mobile applications, Tim Hurlbut, Business Development Manager of Applications at Fusion of Ideas says, "Where do you want to see your company in the next few years? Do you want to be a company that is still using old presentation tools,  faxing in reports, and emailing spreadsheets? Or do you want to be excelling in the tablet and mobile device world? Apps are not just trendy, they are completely functional and can change the ease of how you do business."  
Applications are making a huge difference for small and large companies across the globe.
"Building an application helps you empower your employees with more efficiency to get the job done," says Tyler Harmor, Chief Technology Officer at Fusion of Ideas. "Through app development, you are given the keys to create a completely new experience. The sky really is the limit on what you can accomplish with an application for your company. At Fusion of Ideas, we focus on the end user and the demand from business to create applications that simplify and change the way people do business."  
If you are interested in discussing mobile application solutions that can help advance and modernize the way your company does business, please contact Fusion of Ideas directly at info@fusionofideas.com or 949-453-0740 ext. 250.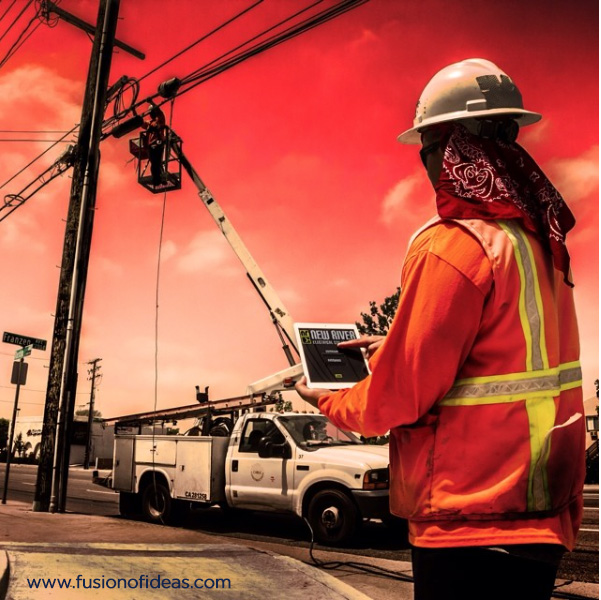 SaveSave
SaveSave
SaveSave
SaveSave
SaveSave
SaveSave
SaveSave
SaveSave
SaveSave